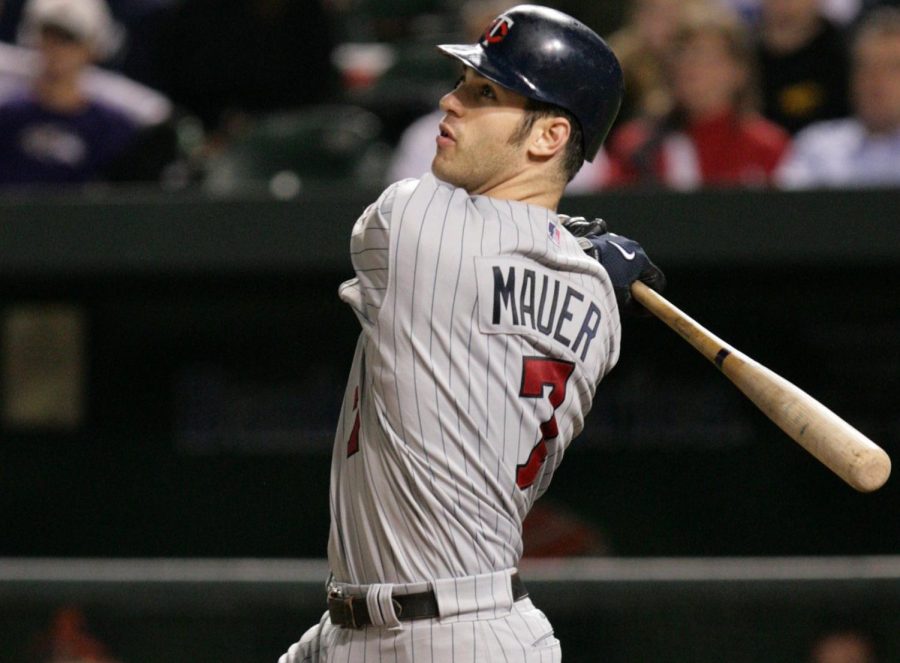 Photo courtesy of Wikimedia Commons (Keith Allison)
Joe Mauer is a Major League Baseball player that has been with the Minnesota Twins for 14 years. He is a legend in the Twin Cities and the region. A native of St. Paul Minnesota, he has stayed with the Twins and in Minnesota throughout his career and fame. Mauer is a six-time all star and has played catcher, first baseman and designated hitter.
On Sunday, September 30, Mauer's eight year, 184 million dollar contract extension ended, and he played what could be his last game with the Twins. Mauer told reporters and teammates that he is not sure if he will come back and play or not, but he will take time to think about and make his decision. For his last game, Mauer left his position of first base and got behind the plate as a catcher, his original position for one pitch, and thousands of fans stayed after the game for him to say his goodbyes. It was a perfect potential ending to an amazing career.