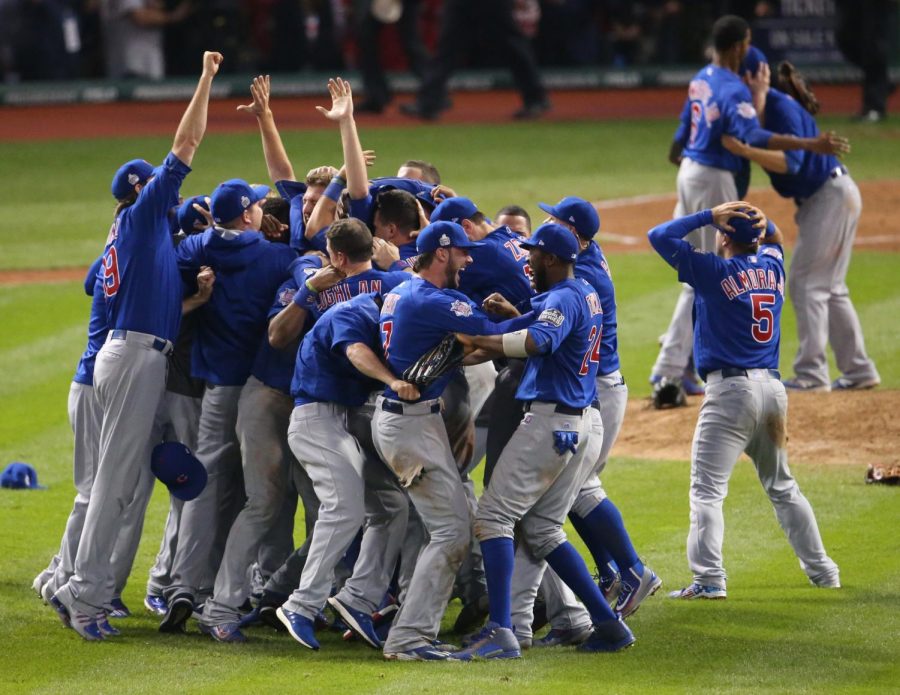 Photo by Gregory Shamus
"Boo!," "Hoorah!," "Hotdogs, get your hotdogs!," These are the natural calls of Major League Baseball. 
The World Series is to be taken place on the 24th of October through 1st of November in the United States. With the playoffs approaching we don't know which two teams will be competing for the 2019 championship. 
However, here a some facts from previous games: 
This league was first played in 1903 with the National and American League.
From 1945 to 2016 the Chicago Cubs had a curse called the Billy Goat curse. 
There is only one team that is not from the U.S., the Toronto Blue Jays.
Last year's World Series winner was the Boston Red Sox.
The Saint Louis Cardinals won 11 times; the most ever to be won.
The Roosevelt newspaper will be covering this story as the season goes on. Be sure to stay tuned for more facts and updates about how this year's World Series is playing out.
UPDATE:  10/15/19
Baseball is down to four teams clawing for a chance at the World Series. In the American League the Houston Astros are up against the New York Yankees. In the National League the St. Louis Cardinals are competing against the Washington Nationals. The winners from these two leagues will both contend for the 2019 World Series. Stay tuned for more updates!
UPDATE: 10/21/19
The Houston Astros and Washington Nationals are going to the World Series! The two teams will be competing for victory in game one on Tuesday 10/22/19 at 7:05 on FOX. Games one and two will be held in Houston and games three and four will be held in Washington.
UPDATE: 11/1/19
The Washington Nationals are this years World Series Champions! This is their first World Series win since the franchise move to Washington D.C. in 2005. The Nats won 6 to 2 in game 7, despite trailing the Houston Astros for most of the game. The team earned all its wins on the road and now in 2019 would mark the first time a visiting team has won all seven games in postseason history. Congratulations Washington Nationals!