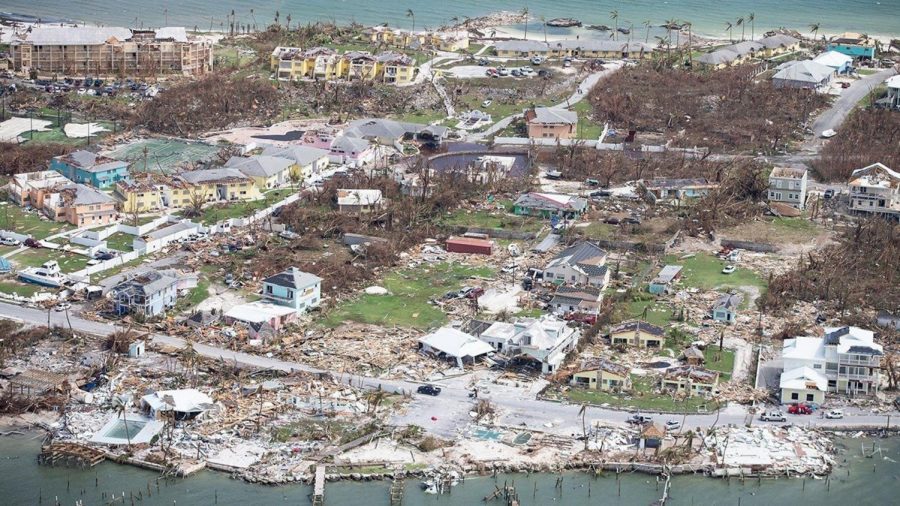 Photo courtesy of wsj.com
On September 1, 2019, families scurried, leaving their homes behind as Hurricane Dorian hit the Bahamas leaving nothing but disaster…
Dorian hung over the Bahamas for more than 20 hours, leaving nothing but fear to families not knowing when it would hit. This is known to be "The slowest, strongest hurricane to ever hit the Bahamas." said USA Today. 
Hurricane Dorian was a category 5 hurricane with winds up to 185 mph. It was the worst hurricane to ever hit the Bahamas. At least 30 people were killed, and around 600 people are still missing. The Bahamas is still recovering after 4 weeks, trying to clean up the mess and heartache Dorian left.          
Many people have been donating to help clean up this mess, and to help families who have been evacuated. RedCross.org is still open for donations, by visiting the website or calling or texting to 1-800-RED-CROSS.