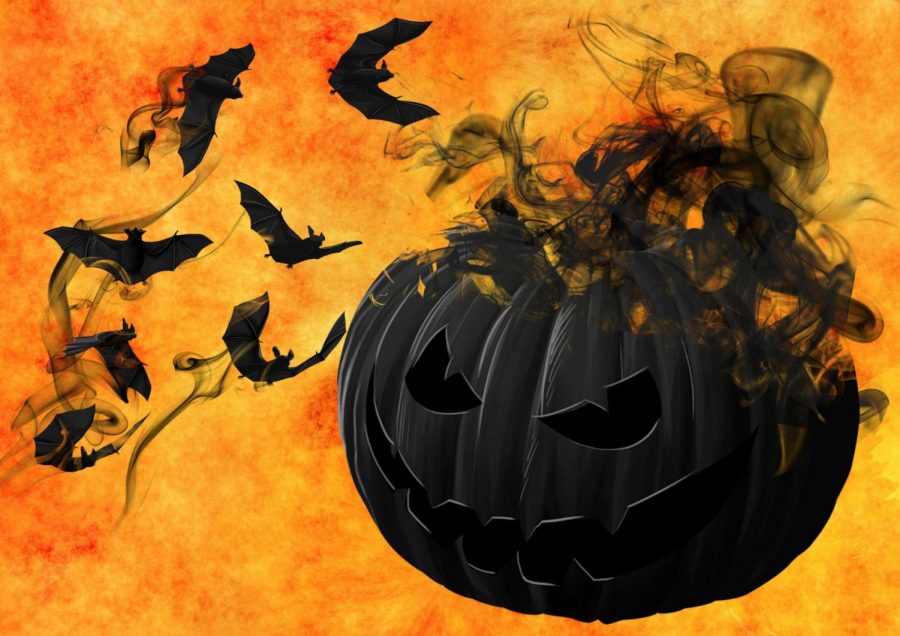 goodfreephotos.com
Happy Halloween! The best part of October is the Halloween movies all month long. Our newspaper staff has come up with a list of our favorite Halloween movies. Below are our reviews in order from most current to least.
Scary Stories to Tell in the Dark (2019)
Genre:Thriller/Horror
Autumn Wohlwend
In a small town the ghost of Sarah Bellows torments kids through her scary stories. In the movie Sarah haunts a group of kids after they found her book of scary stories. These stories write themselves and have the tendency to come alive. The kids try to save themselves from the beasts that come out of the pages of the book. The monsters in the movie are not the best animation; however, they are very creepy to look at. This movie is loosely based on Alvin Schwartz's books.
This is my favorite movie for Halloween because the books Scary Stories to Tell in the Dark were part of my childhood growing up; although the movie only uses some of the stories from the books they were very well represented. The books are actually banned by The American Library Association for their pictures that are said to scar children and the stories that weren't appropriate for kids.
The Visit (2015)
Genre: Horror
Mekiah Kremin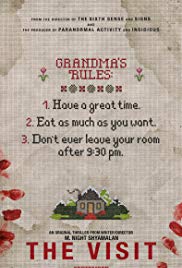 Teenage siblings Becca and Tyler have never met their grandparents. The reason for this is because their mother had left on bad terms. But when their grandparents invite them to stay over for a week while their mother is on vacation, Becca and Tyler are excited to meet them for the first time! Once at their grandparents they start to notice some weird things about their grandparents and the place there staying at. It all starts when they're told never to go into the basement because of mold. They think nothing of it at first, but things progressively start to get weirder and weirder. Grandma starts having emotional breakdowns, a shed full of grandpa's dirty diapers, and the fact that their grandparents seem totally insane!
I like this movie because of all the twists and turns it takes. It has a good dramatic build to the final scare. There's a decent amount of jump scares in the movie too. But it's also not scary enough to where it would give you nightmares. All in all, it's a pretty good horror movie to watch, especially if you've never watched a horror movie before.
Sweeney Todd: The Demon Barber of Fleet Street (2007)
Genre: Horror/Musical
Tiffany Kruse
Taking place in the mid-1800's, Sweeney Todd is about a man named Benjamin Barker (Johnny Depp) who was exiled by the corrupt Judge Turpin (Alan Rickman) who desired Barker's wife, Lucy Barker (Laura Michelle Kelly).
Fifteen years later, Benjamin Barker returns as Sweeney Todd with the help of Anthony (Jamie Campbell Bower). Mrs. Lovett (Helena Bonham Carter), who owns a meat pie shop under Todd's old barber shop, shows him his old straight razors. Here Sweeney Todd vows revenge upon Judge Turpin and proceeds to reopen his shop. Sweeney then goes into a craze of slashing his customers throats until he can enact his revenge.
I enjoyed the film for it keeps you always wondering what's next. There's one scene that keeps you on the edge of your seat as you wait for the deed to be done. This proves that this movie is one to be checked out. Plus, the singing adds this subtle but creepy style that fits the film well without it being campy.
One thing to note about Sweeney Todd is that there are massive amounts of blood, so it's not made for those who are squeamish. Despite everything, you are given a heart wrenching story behind all the characters which makes this film one to put on your Halloween movie watch list.
Monster House (2006)
Genre: Fantasy/Mystery
Sylvia Rouillard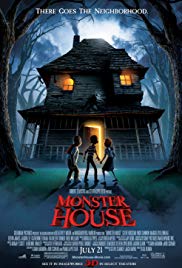 Monster House is one of the best movies to watch with my family. This is one of my favorite movie because it's funny and it's a good story to tell.
In the story, three friends believe that the old man across the street is hiding something and that the house itself is a living creature. With Halloween approaching the friends think it is a perfect time to go check things out. Even though it's not the best idea the friends go out and risk it. The things the friends find are crazy, but no one will believe them. On Halloween night, they find a way to destroy the monster house.
My favorite part is when the friends go to look at the house for the first time and the things they find out. I love this Halloween movie because it has so much creativity and is such a good movie to watch during Halloween season.
Corpse Bride (2005)
Genre: Fantasy/Drama
Jade Weedman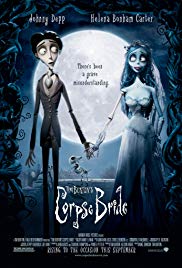 Victor and Victoria's families have arranged their marriage. Though they both like each other, Victor is nervous about the marriage. While Victor is off in a forest practicing his lines, he puts the wedding ring on a tree branch that ended up being a hand, which dragged him to the world of the dead. The hand belonged to Emily, who was murdered by her ex-lover. She now wants to marry Victor, but he must get back above ground before Victoria marries the villain Barkis Bittern.
Corpse Bride is one of my favorite Halloween movies because every year my brothers and I sit down and watch the movie together. Also, I am very into Tim Burton movies and he has never let me down. I like how they used slender puppets made of rubber and I think that is cool to see that in a movie. Corpse Bride is not scary and it's just full of fun for the whole family to sit down and watch.
Saw (2004)
Genre: Horror/Thriller
Thomas Leffring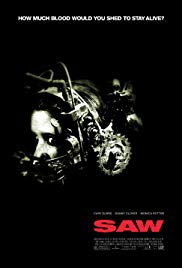 First coming out in 2004 the movie was filmed most of the time in one room. Lawrence Gordon and Adam Faulkner-Stanheight are brought into this room, they are chained up with a dead body in the middle of the room. Throughout the movie you will learn more about the man who did this, Jigsaw. You learn more about the main characters and while doing so, the intensity only grows. As you see more people being forced to play these "games", you begin to see what his motives are.
The reason why I like this movie as it is one of the first horror movies I ever watched and it had some of the classic horror clichés and did them well, like jump scares, gore and even some visual horror, all done well. The fact that the movie was filmed in one room worked so well. And if that was because they were running on a tight budget, it doesn't seem to hurt the movie in the slightest.
The Nightmare Before Christmas (1993)
Genre: Fantasy/Musical
Sidney Giannini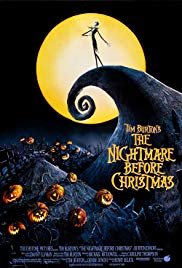 My favorite Halloween movie is The Nightmare Before Christmas. I chose it because it isn't scary, it's more of a comedy Halloween movie. It is also interesting because Jack the Pumpkin King gets bored of Halloween, even though he is the king of Halloween. But instead he wants to celebrate Christmas because then he thinks everyone will be happier.
He finds a door that leads to Christmas Town and sees that everyone is so very happy. He doesn't like that everyone else back home isn't that jolly. He tries to figure out what Christmas really means and why everyone is so happy to celebrate it. Jack gets the wrong idea about Christmas and when confronted by Sally, he doesn't listen when she tells him that his plan won't go well.
Jack and his friends make many mistakes like kidnapping, terrorizing children, and almost letting a murder happen. Even though it's a cheesy kids movie, I like it because it still gives you that suspense. It also gives you that spooky Halloween feeling even though it isn't scary. The animation of the movie is very detailed for a cartoon movie. The movie also has very catchy music that will make you sing to them even after the movie is over.