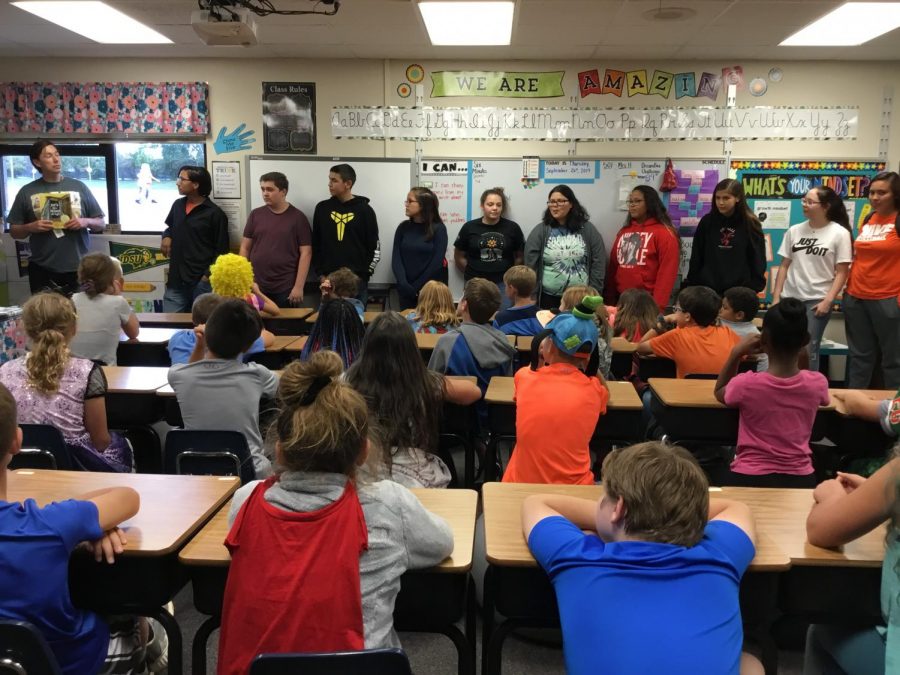 Photo by Eleecya Little
  On October 4th, the Wowachinthanka Tribal Club students shared the importance of shining your light (hope, happiness and help) with Mrs. Pinz-Valdez and Amanda Hotchkins' fifth grade classes, as well as Mr. Mulhair's fifth grade classes at Oscar Howe. Their class responded to the question, "How do you help shine your light on others?" They said: Ask how they are doing, help someone that seems to be down, eat healthy foods, and give help without expecting something in return.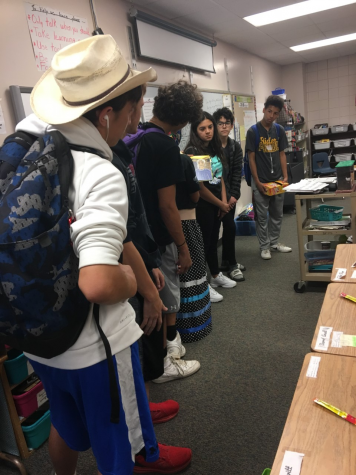 Gabriel Lima, Jazmyn Luckett, Khayman Conton, Camryn Richarz, Glen Meidinger, Briant Big Eagle, Tracen Ashes, Alex Rhode, Valessa Honomichl, Cheyanne Swift Eagle, Halo Hisel, Angel Anderson, Hanna Bernie, Jamie Herrick, Yasmine Bautista, Ariton Steed, Trevor Hawley, and Eleecya Little worked together to accomplish this goal of sharing.