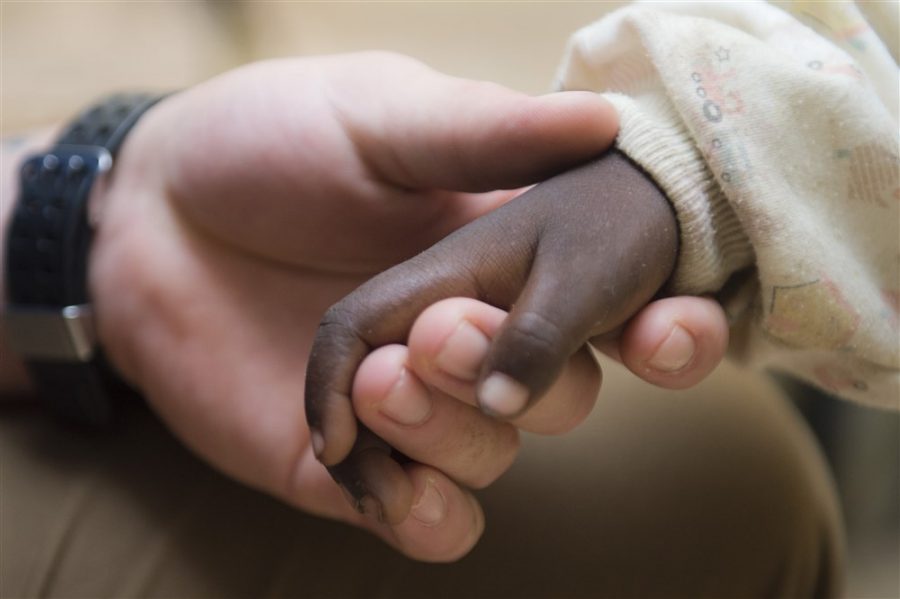 hoa.africom.mil
Hey Riders! There is still time to volunteer this school year; with the first semester coming to an end, the holidays are a great time to volunteer. In the last edition, Become A Volunteer, the places previewed were Sanford and Avera Health, The Banquet, and the St. Francis House. 
Volunteering Take 2 is going to include the following places: the Humane Society, Feeding South Dakota, and hospice care. 
"Studies have shown that 20 minutes of human contact daily can make a difference in the life of a pet" (sfhumanesociety.com). The Humane Society is opening for volunteers from the age of twelve and up. Junior Volunteers, teens between the ages of twelve to fifteen, must be accompanied by a registered adult volunteer. Junior Volunteers are required to serve a minimum of two hours a month.  "Junior Volunteers can socialize with dogs in our designated play areas or walking trails, interact with cats in our private playrooms or help with any cleaning that may be needed such as folding laundry, dusting and tidying up animal kennels." 
Teens sixteen years and older can register as volunteers, committing to serving four hours per month for the span of six months. On the Humane Society's website they stress the fact that customer service is a requirement of all volunteers. Areas volunteers can assist with include, shelter crew, dog walking, small animal socialization, cat cuddling, and matchmaking. To fill out an application use one of the two links below.
Junior volunteer – https://www.sfhumanesociety.com/junior-volunteer
Adult volunteer – https://www.sfhumanesociety.com/volunteer
Do you want to focus on helping people instead of animals? Feeding South Dakota is looking for volunteers. They state that their mission "is to end hunger in South Dakota." To accomplish this goal, they're recruiting volunteers to help sort, stock and pack food. For people who do not want to work with the food, there is office work including mailing and data-entry.They have programs such as Senior Box Packing and BackPack Packing to help the elderly and students. On their website they have available openings to volunteer as an individual or as a group, such as a church youth group, and there is a variety of dates and times that are in need of volunteers. At Feeding South Dakota there is no commitment to multiple volunteer sessions. The website below will bring you to their sign up list. Feeding South Dakota does require volunteers to fill out a volunteer opportunity form/waiver.  
https://feedingsouthdakota.volunteermatrix.com/-sf
There are many hospice facilities throughout Sioux Falls, and some organizations partner with nursing homes as well. Hospice is considered comfort care for people reaching the end of their life. Sanford Health has four options for hospice care: Ava's House, Sanford Hospice Cottages, long-term care facilities, and in-home care. Avera's hospice center is called Dougherty Hospice House, and other places around Sioux Falls include Compassionate Care and Asera Hospice. Hospice facilities welcome certified or licensed volunteers, but they're also open to people with other skill sets such as cutting hair or playing a musical instrument. 
The work in hospice may include companionship, administrative work, or care-taking. Volunteer work here is fulfilling, but also very difficult to work. Volunteers are surrounded by death on a regular basis; this job is not for the weak of heart. Yet, at the end of the day it is meaningful work that doesn't go unnoticed by the patients and families. Many families state that the workers and volunteers in hospice made a huge impact in their lives, and the transition was much easier with hospice. 
Sanford – https://www.sanfordhealth.org/medical-services/hospice
Avera – https://www.avera.org/locations/mckennan/volunteer/
These three places would be a great edition to any college resume. Not only is volunteer work is a great way to give back to the community, it gives a sense of satisfaction and completion. The best thing to remember is that there is a volunteer work around Sioux Falls for everyone. The Humane Society is great for animal lovers. Having a passion about providing food for people in need is what Feeding South Dakota's goal is. Lastly, hospice care is great for people interested in the medical field. It is also a great place for people wanting to make a difference in someone's life as it comes to an end. For more volunteer options, the article Become a Volunteer lists more places around Sioux Falls.