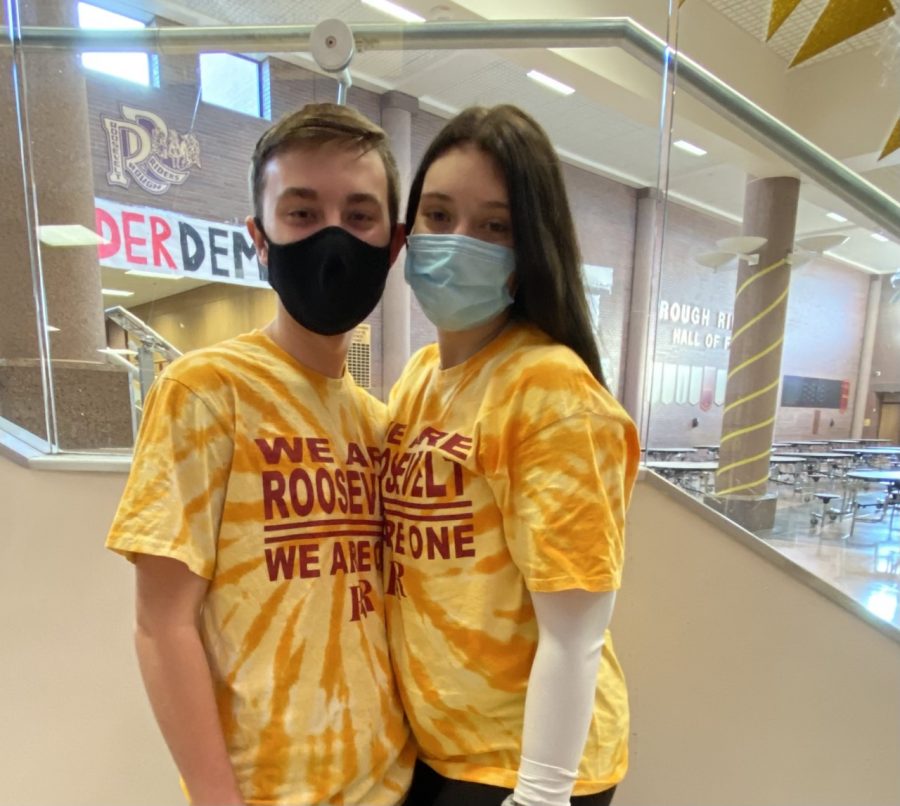 Photo courtesy of Brooke Wilcox
Dress-up Days
Mandatory Worker Monday
Tuesday: Trips (not) Taken Tuesday
Wednesday: What We Watched Wednesday
Thursday: Let Them Play Thursday 
Friday:  Finally Back Friday
Door Decorating Contest
E Wing–Mandatory /Essential Worker
1st Floor A wing– Trips (not) Taken
C wing– What We Watched
2nd Floor A Wing– Let Them Play
Commons/D Wing–  Finally Back/ Rider Pride

History behind Homecoming
Since the 1870's the annual Harvard-Yale game has been inviting alumni back to watch each school football teams face off.
Yet the three main schools to have "started" the tradition were Baylor, Missouri, and Illinois,  all three which planned to have "coming home" celebrations starting in the 1980's.
Regardless of  the debate on who actually started it, all of the coming home celebrations had the same characteristics: Main event would be the football game, along with rallies, parades, speeches and dances, bringing the students together to overall have more school spirit.