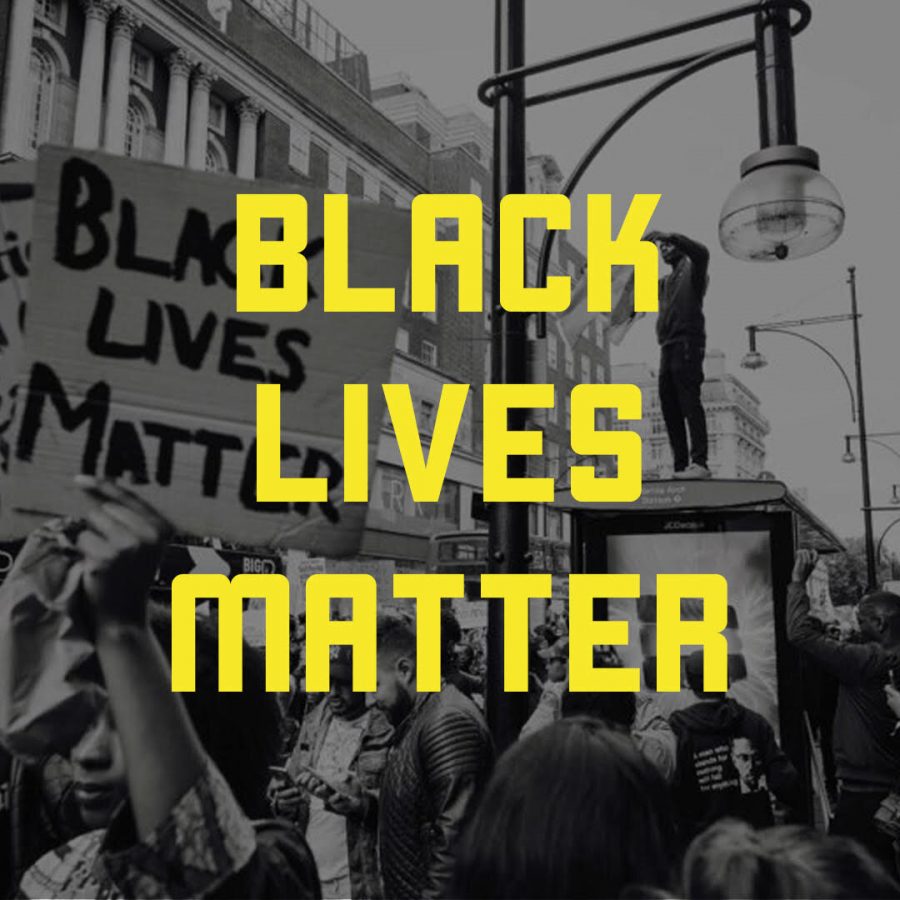 Image courtesy of innovateschools.org
What can YOU do to help? 
When is enough, enough?

Most of us I'm sure have asked ourselves this question and it can be hard to answer. Still shocked by what happened. Wanting change. But when you truly think about it, you are the change. Become the change this world needs and do it out of love, for your family, friends, neighbors, and most importantly the black males and females all across the world. 
Athletes, musicians, actors, and regular people all are coming together in this time of extreme need, because now more than ever a change needs to be made, and you can be a part of it. Many have participated and been active in protests to let people know that they are on their side, they are standing for human rights. There have also been numerous links for donations and supportive websites for people to go too and find more information on how to be more involved in this movement. 
Natasha Cloud, African American who plays for the Washington Mystics basketball team, has chosen to not play this season but instead take on a role much bigger to end injustice and inequality. She became a national figure in May by responding to George Floyd's murder and the protests that followed by writing the moving essay "Your Silence Is a Knee On My Neck" for The Players' Tribune. She, as well as the rest of the WNBA has stepped into something greater than themselves this year. They have chosen to take a stand in BLM and contribute.
Lebron James, famous basketball player, has done remarkable accomplishments in his growing career. He factually stated his thoughts and opinions about the killing of George Floyd, Breonna Taylor, and the BLM as a whole.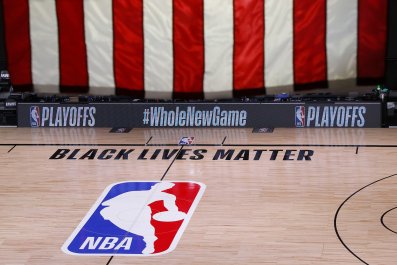 The NBA as well as the WNBA are wearing warm up shirts with either sayings as "I CAN'T BREATHE", "BREONNA TAYLOR", 'CHANGE starts with US", and "#blacklivesmatter". 
Selena Gomez, taking her voice to Instagram, said that there is "a deep pain that needs to be healed" in the black community, and called on white people to "educate themselves". She shared a number of people in the black community that have spoken to her about ways to combat racism – including Raquel Willis, Professor Ibram X. Kendi, and co-creator of #blacklivesmatter, Alicia Garza. She took this opportunity to truly inform the people of the knowledge and teaching of the commitment to ensuring Black voices are not silenced.
N.Y.C. painted 'Black Lives Matter' in front of the Trump Tower, to spread awareness and truth to people. The black communities are really wanting to express this historic moment that we are currently in. Finding new ways to share their culture and feelings. 
Police departments all over the world have hard decisions to make moving forward in the future, for themselves and for communities. Police departments and police officers have been around for a long time, their training and guidelines may need updating, and from the world experiencing Floyd's death, they may have to take a different route on things. More training, more rules, more protection. 
This has never been a race or game to the black community, but simply an earning for freedom and equality. The meaning is not to be taken as a threat or seeking for a higher rank, but wanting to be on the same level as everyone else. Racial inequality has taken a toll in history and is still taking a toll today. Black people have always been treated less then and felt like so and have every right to want a change. People against BLM have seen this movement as a strike to kick them out or overpower them, but that's not the case. No one is better than anyone else, and we all have to see that, but when one feels less than, we all have to come together to raise them up and show them that we are all in this together. 
All races across the world are helping black people because they care about them as a human, and that's really what it comes down to. Can you accept the black people in this world? If your answer to that question is no, consider asking yourself, why? 
Black Lives Matter (BLM) is a decentralized political and social movement advocating for nonviolent civil disobedience in protest against incidents of police brutality and all racially motivated violence against black people.