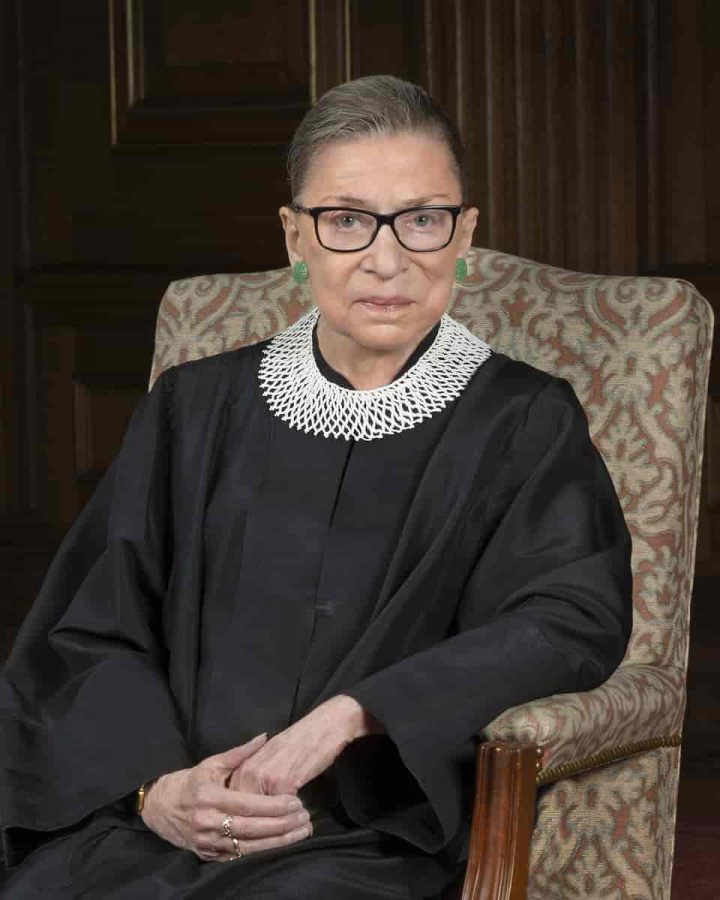 Legacy
Ruth Bader Ginsburg was born on March 15, 1933, in Brooklyn, New York. Her personality was one of uniqueness and balance; soft-spoken and shy, yet assertive about her opinions and views. She was funny yet serious. Self-assured yet self-deprecating, and incredibly hardworking. Her work led women's rights to progress greatly, led justice to be served where it otherwise wouldn't have without her. She's taken on many influential and much needed court cases, fought sexism, grieved deaths, and even battled cancer. Through it all, Ruth Bader Ginsburg has prevailed.

Early life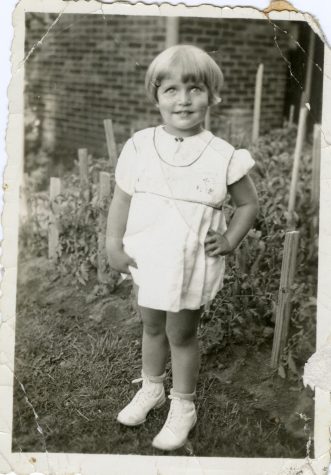 Ginsburg was brought up in a low income working class family. Her mother, Cecelia, conveyed an importance of independence and education throughout Ginsburg's early life. Ginsburg carried these values with her through high school. The day before Ginsburg's high school graduation, Cecelia died due to cancer. This was one of the many trials Ginsburg prevailed through during her lifetime.

Schooling/Career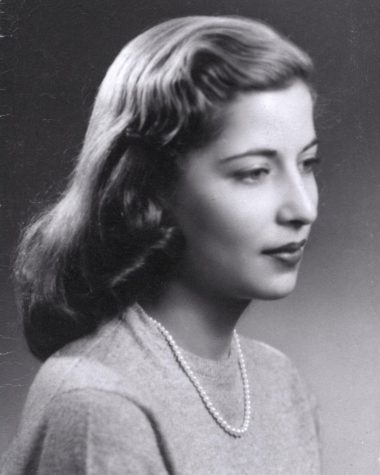 In 1950, Ruth Bader Ginsburg went to college at Cornell University. She graduated in 1954 at the top of her class. During this same year, she married Martin D Ginsburg. After Cornell, she was enrolled in Harvard University as 1 of the 9 women out of a 500 student class. Within this time, Martin Ginsburg got testicular cancer. RBG continued her studies, taking notes for Martin while she also took care of her daughter, Jane. After Harvard, she went back to Columbia Law School and once again finished at the top of her class.
After her years of schooling, she became a teacher at Rutgers University Law School (1963-1972). She then taught at Columbia Law School (1972-1980). From there she founded the ACLU's Women's Rights Project in 1972 and began arguing for cases against gender discrimination.
In 1980 she was appointed to the US Court of Appeals for the District of Columbia Circuit, where she worked for 13 years. Bill Clinton then appointed Ginsburg as an Associate Justice on the Supreme Court. She served there for 13 years.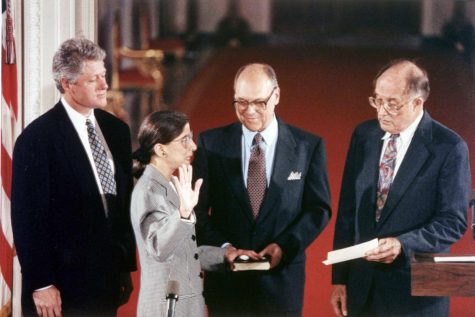 Achievements/Awards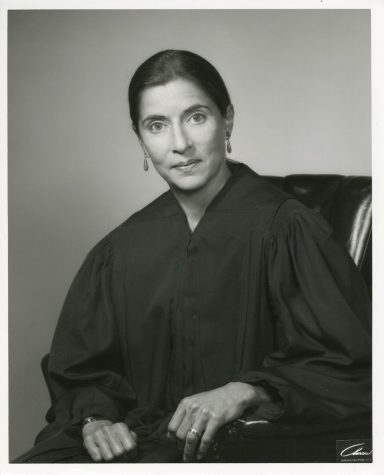 During her time as a lawyer, she achieved justice for many cases. Some of them include:
Weinberger v. Wiesenfeld (1975). 
Stephen Wiesenfeld discovered he didn't qualify for survivor's benefits through Social Security after his wife died. The sole reason for him being denied was because he was a man. Ginsburg took the case to court and stated it was unconstitutional to deny Social Security due to gender. She won. 
Frontiero v. Richardson (1973). 
Sharron Frontiero, who served in the military, applied for a dependent's allowance for her husband. The law forbade this, and Ginsburg argued against it. She won. 
United States v. Virginia (1996).
 In this case, the school wouldn't allow women in, even though Virginia said the school was set up equally. Ginsburg questioned if the school could legally do that. She won. This case was a milestone for women's rights.
Her main achievements were the great strides she made for women's rights and equality during the duration of these (plus many more) court cases.

Death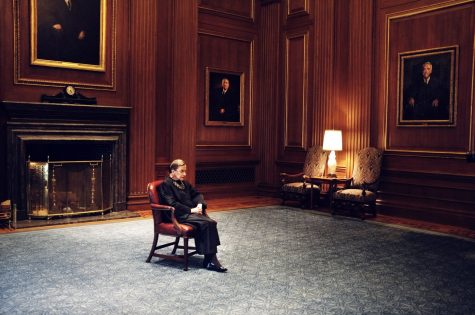 Ginsburg died at age 87 due to Metastatic Pancreatic Cancer. She was in her hometown, Washington, D.C on September 18, 2020 when she died.
Following her death, a service was held for her on September 29, 2020, at Arlington National Cemetery. Many close family members came to pay their respects, as well as thousands of citizens who looked up to her. While yes, she is gone, her legacy can be honored and carried on with a simple quote from the women herself; "Real change, enduring change, happens one step at a time."
                                                                                                                        All photos credited to the Supreme Court of the United States