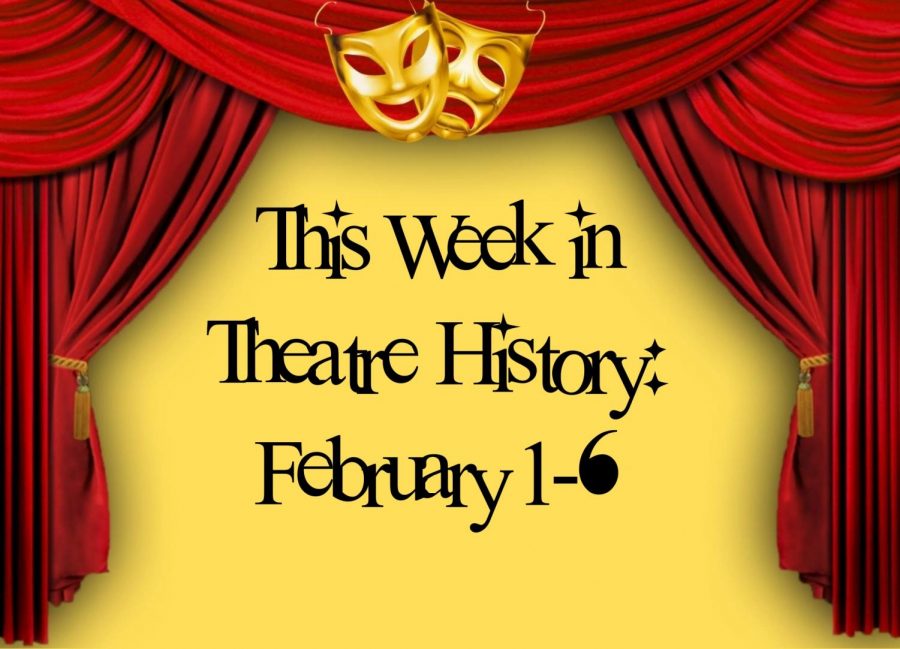 Another month means another week of theatre history. For this week from February 1st to 6th there will be two birthdays of influential people in Broadway history, the opening of a popular 40s play, and a satire of the United States 43rd president.
The very first event of this week on February 1, 1904, is the birthday of playwright and humorist S. J. Perelman. Perelman started off writing for a humor magazine on the Brown University campus, but after he dropped out, he began writing humorous descriptions of his travels for magazines. While having a faithful career in humor, Perelman also wrote several plays and movie scripts. Some of these include "One Touch of Venus", "Monkey Business", and "Around the World in 80 Days". One other interesting influence Perelman had was the popularization of Joseph Heller's "Catch-22" as before Perelman gave praise for it, the book was seen as average.
Later on February 2, 1969, actor William Henry Pratt or better known as Boris Karloff passed away at the age 82 in England. Karloff is best known for his contributions to horror films, in particular his role as Frankenstein's monster where he played the character for three films. A few other horror films include "Scarface", "The Mummy", and "The Walking Dead". Karloff also went on stage in "Arsenic and Old Lace" where he played the character Jonathan Brewster who looked like the well-known horror actor Boris Karloff. For his efforts in Hollywood, Karloff received two stars on the Hollywood walk of fame.
Backtracking on February 3, 1956, leading man in Broadway musical comedy Joseph (Nathan) Lane was born. Lane began his career in New York City after a rough start and found small success in comedy then on Off-Broadway. As there was already a Joseph Lane registered in the Actor's Equity, Lane changed his name to Nathan after the character Nathan Detriot from "Guys and Dolls", a role he'd later play in 1992. Lane's career in acting has extended from the dramatic play "Angels in America" to voicing Timon in Disney's "Lion King". He has received awards for several types of entertainment on Broadway, film, and television.
A decade earlier on February 4, 1946, Garson Kanin's play "Born Yesterday" premiered at the Lyceum Theatre. Judy Holliday starred as Billie Dawn, a supposed dumb blonde who gets educated by a journalist at the request of her boyfriend. This backfires as Billie realizes how corrupt her boyfriend is. The show ran for a total of 1,642 performances until December, 1949 which landed this show as the 7th longest running non-musical play on Broadway. In 1950, Judy Holliday reprised her role in the film adaptation which won her an Oscar.
Next on February 5, 2009, the play "You're Welcome America. A Final Night with George W. Bush" written by and starring Will Ferrell opened on Broadway. Will Ferrell took inspiration from his impressioning Bush on "Saturday Night Live" during the 2000 US presidential election. The show acts as a political satire and a farewell to the president himself. Ferrell as Bush recounts some true and made-up stories along with references to events Bush was involved in during his presidency. Near the end of the special show's run, HBO broadcasted the play live and put it on DVD later the same year.
Finally on February 6, 2012, musical drama series "Smash" by playwright Theresa Rebeck premiered on NBC. The first season created the fictional Marilyn Monroe musical "Bombshell" with new songs written by Marc Shaiman and Scott Wittman. The show stars several notable names in Broadway including Christian Borle, Megan Hitly, and Brian d'Arcy James. The second season also introduced Jeremy Jordan and Leslie Odom Jr. Smash had two seasons and lasted until 2013 with its cancellation. Currently the show's producers have plans on taking the "Bombshell" musical to stage.