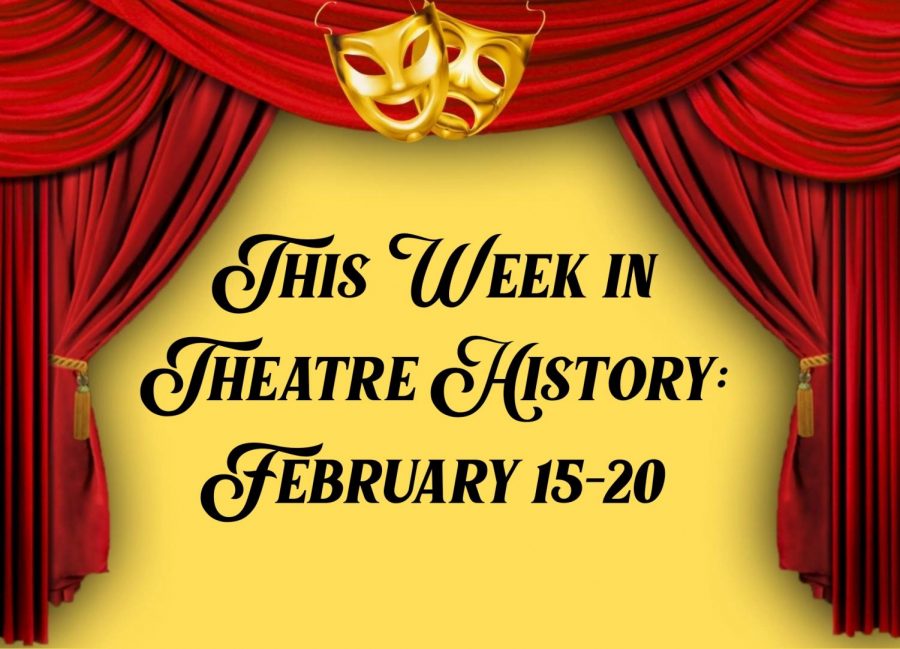 Throughout this week in theatre history from February 15th to 20th a charity event was established, a well-known theatre foundation celebrated its 50 year anniversary, and the opening of a satirical musical based on "Sesame Street".
To begin on February 15, 1998, the first Broadway Bears charity event was held. The event auctions off teddy bears designed to look like performers in their theatre roles. The bears are given a handmade outfit done by lead costume designers on Broadway. Many bears are signed by the performer the bear was based on along with the creative team behind the shows. Some of the first bears include a Barbra Streisand "Funny Girl" bear, a Ben Vereen "Pippin" bear and a Julie Andrews "Victor/Victoria" bear. The event has gained over a million dollars in its first ten years of the event.
Later on February 16, 2007, English theatre critic, author, and broadcaster Sheridan Morley passed away at 65 in his sleep. Morley started his career as a newscaster and presented the pioneering BBC show "Late Night Line-Up" from 1967 to 1971. He later shifted to writing for newspapers including The Times, Punch, and the Daily Express. He mostly wrote as a theatre or film critic but he also worked as an editor. In addition to writing for newspapers, he wrote biographies about people such as Gene Kelly, Judy Garland, and Marilyn Monroe.
Then on February 17, 1999, the Drama Desk organization celebrated its 50th anniversary. The anniversary was celebrated with a cocktail party that invited past Drama Desk Award winners and current Broadway and Off-Broadway stars. The Drama Desk organization was created by New York theatre writers in 1949 to make the public aware of issues in the theatre industry. They opened with the Vernon Rice Awards which would later be called the Drama Desk Awards in the 1963-1964 award season. The organization keeps to its original mission by holding panels with theater professionals to address current topics of interest.
Earlier on February 18, 1976, Joseph Nelson Goucher or known professionally as Eddie Dowling passed at 86. Dowling worked as an actor, playwright, producer, and director. He was known for his vaudeville appearances and he also had a stunt in "Ziegfeld Follies" in 1918 and 1920. One of his best known projects was the production  and direction of Tennessee Williams' "The Glass Menagerie" where he also played  one of the leads Tom Wingfield. Before diving back into theatre during the 1930s, Dowling took up politics where he worked in FDR's presidential campaign.
Next on February 19, 1953, William Inge's play "Picnic" arrived on Broadway at the Music Box Theatre. The show follows Hal Carter, a drifter, whose arrival in a small Kansas town during the preparation of a picnic changes the town. The original cast held Paul Newman's debut on Broadway as friend Alan Seymour along with Ralph Meeker and Eileen Heckhart. The play won the 1953 Pulitzer Prize for Drama and two years later "Picnic" was turned into a film surprisingly without reprising any Broadway actors in their roles.
Last on February 20, 2003, the musical comedy "Avenue Q" by Robert Lopez, Jeff Marx, and Jeff Whitty opened Off-Broadway at the Vineyard Theatre. The musical acts as a parody of "Sesame Street" but covers more mature content such as racism and homosexuality. The play creatively uses puppets that were crafted by original cast member Rick Lyon and are reused for multiple productions for their high cost. Cast members Rick Lyon, John Tartaglia, Jennifer Barnhart and Stephanie D'Abruzzo all had previous careers in puppetry and notably all have been a part of "Sesame Street"'s puppetry team ensuring the puppets would be handled in professional and good care.