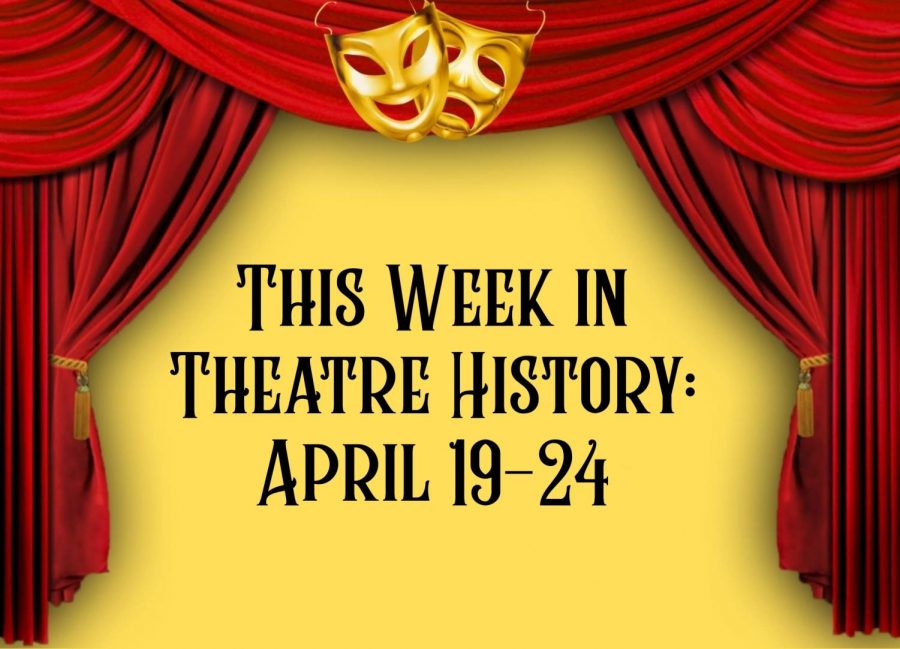 After a brief hiatus, this week in history is back with events galore. From April 19 to 24, there will be the supposed birthdate of the Bard, the opening of a wonderfully sweet musical, and the birth of a famed Broadway actress.
First on April 19, 1946, English actor Tim Curry was born. After graduating from the University of Birmingham with a combined degree in English and Drama in 1968, he received his first full time role in the original cast of "Hair" where he met Richard O'Brien. O'Brien would hand him the role of Dr. Frank-N-Furter in "The Rocky Horror Picture Show" which launched his career when he played the character on the silver-screen. Curry would then appear on stage several times and often played villains in over a hundred films and cartoons.
In a similar vein to Rocky Horror on April 20, 2010, the musical "American Idiot" opened on Broadway at the St. James Theatre. The musical is based on the concept album by Green Day of the same name and covers a story based on the post-9/11 era and covers mental illness, drugs, and love through 3 main characters. John Gallagher Jr, Stark Sands, and Michael Esper all played the main trio and lead vocalist of Green Day Billie Joe Armstrong played a character periodically during the run.
Next on April 21, 1949, American actress Patti Lupone was born in Northport, New York. Lupone is known for her wide work in stage musicals and has been inducted into the American Theater Hall of Fame in 2006. She was a part of the first Juilliard Drama Division graduating class and she joined as an original member of The Acting Company after her graduation. Lupone's best known roles include Eva Perón in "Evita", Joanne in "Company", and Fantine in "Les Misérables". Additionally, she's received 14 separate awards for her stage work.
Well received by some, disliked by others on April 22, 2018, "Harry Potter and the Cursed Child" opened at the Lyric Theatre on Broadway. Marketed as the eighth story in the "Harry Potter" series, it follows Harry Potter's son Albus Serverus Potter as he begins his own journey entering Hogwarts. The Broadway production reprised many actors who played in the original West End production. At the 2018 Tony Awards, the show won 6 out of 10 nominations and set a record for weekly ticket sales for any play on Broadway.
Trekking back to the 16th century, April 23, 1564 is the assumed date of William Shakespeare's birthdate. Shakespeare was born in Stratford-upon-Avon, Warwickshire and it is known he was baptized on April 26, 1564. In his earlier years as a playwright, Shakespeare mostly wrote comedies and historic plays such as "Taming of the Shrew", "Henry V", and "The Two Gentlemen of Verona" but in his later years came his famed tragedies like "Hamlet" and "Romeo & Juliet".
Lastly on April 24, 2016, the musical "Waitress" by Sara Bareilles and Jessie Nelson opened at the Brooks Atkinson Theatre on Broadway. The story covers a waitress named Jenna Hunterson who finds out she's pregnant while in an abusive relationship with her husband. She tries to find a way out of her problems through a pie baking contest. The original cast included Jessie Mueller, Nick Cordero, and Keala Settle. The show received mixed-to-positive reviews but often praised Sara Bareilles for the original score that gave a lovely pop score.