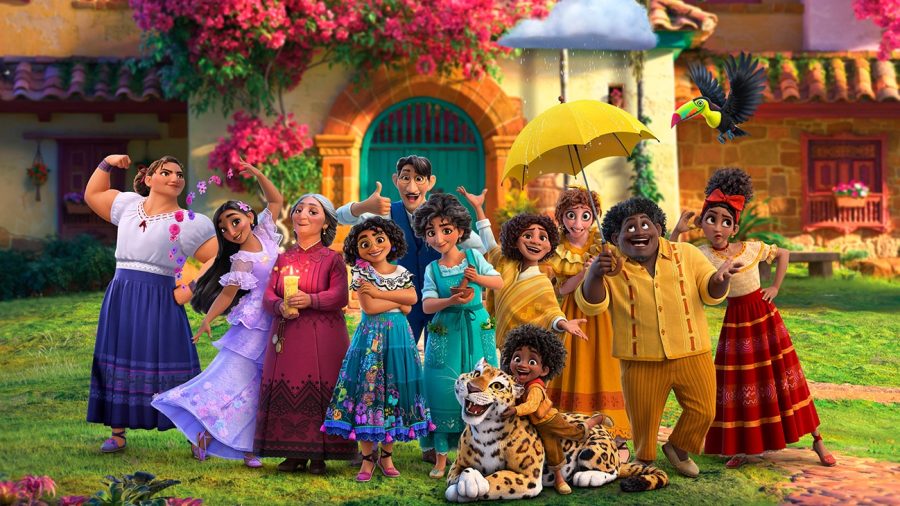 Image courtesy of Movies.Disney.Com
Alright, let's talk about Bruno…
Late 2021, the new and popular movie "Encanto" came out on Disney+. It's the first Latino musical Disney has ever done. The movie is about the Madrigal family, a family who was blessed with special gifts after getting chased out of their hometown. But out of the whole family, Mirabel did not get a gift. During the night of her cousin Antonio's gift ceremony, Mirabel sees the house breaking, and the magic in danger. It's up to her to figure out her uncle Bruno's vision and save the magic.
The music for "Encanto" is really phenomenal. The popular song "We Don't Talk About Bruno" was written by Lin-Manuel Miranda, who wrote the music and the lyrics for "Hamilton". This is one of the many great songs that grace this movie. I always hate when musicals just use the songs just to emphasize things that the characters say. "Encanto" actually uses the songs to move the story along and adds more character development for this family. 
There are lots of characters in the movie, and the writers put a lot of detail into some of the characters like Bruno, but they didn't put enough into other main characters like Dolores. Character development for Lesia, Isabella, and Mirabel throughout the movie is really interesting. I love how they made Isabella and Mirabel reconnect to move the plot to the climax of the story. 
Although most people can't relate to having magic, the family's problems and trauma is relatable to the viewers' own personal lives. I know I can relate to a couple of the characters. My only problem with the plot  is that it's not really clear how old the characters are. If Mirabel and Camilo are the same age, why does Camilo remember more about Bruno than Mirabel?
My rating of this movie is 4.5 stars out of 5. Although the movie is really well made and the creators spent a lot of time on it, there are still some minor problems. Overall, I recommend this movie. It's definitely worth watching.