Pizza Rev
Hang on for a minute...we're trying to find some more stories you might like.
     Located at 3901 W 49th Street, just two blocks south of the Empire Mall, PizzaRev — the Subway of pizza — is perfect for a quick lunch with friends or dinner before hitting the big game. With a variety of choices, including options for vegans and those with gluten intolerances, any and all pizza lovers are sure to leave satisfied.
     An assembly line houses the large variety of sauces, cheeses, meats, vegetables, and spices that can be added to your personal 11 inch pizza. For $8.65 (the same price as a pizza from their menu), your choice of toppings are added to your creation; and, whether you pick three or thirteen, the price remains the same.
     If you're having a hard time deciding where exactly to start, I would highly recommend the original tomato sauce. It acts as a great starting point for any pizza; with a slightly acidic flavor from the tomatoes and a light saltiness, this simple sauce is sure to blend nicely with the toppings of your choice without stealing the spotlight. Once the contents of your pizza are finalized, off to the immense stone oven it goes to create the crisp, slightly charred crust that ties the rest of the dish together perfectly. After a brief three minute wait, your finished masterpiece is delivered for you to enjoy.
     Before devouring your entire pizza, don't forget to look through the selection of hot sauces to top your masterpiece with. Even if spicy foods aren't your thing, it's still worth taking a look through. I myself am not much of a fan of spicy foods, yet there are a few options that I have found I quite enjoy.
     My personal favorite, Peach Vidalia, has a sweet and tangy flavor with undertones of onion and a very slight, almost unnoticeable, heat about it. The only other hot sauce I have ventured to try is the Datil Pepper sauce, which is quite sweet — much more so than the Peach Vidalia — and has a bit more heat associated with it. I would compare the Datil Pepper sauce to spicy ketchup: it has the tomato flavor and sweetness of the condiment, yet it also has an added dimension of heat.
     Want to save a little bit of money? Every Tuesday, pizzas are only $6.65. You may also consider downloading the REV Rewards app, where every dollar spent equals one point. Earn 100 points and receive a coupon for a free pizza!
     All in all, if you're craving pizza and looking for a spot to eat, PizzaRev is the place for you. With an array of topping choices, and the freedom to pick from them, any and all pizza lovers are sure to enjoy their visit.
Hours of Operation
Mon-Thu 11am – 9pm

Fri & Sat 11am – 10pm

Sunday 11am – 8pm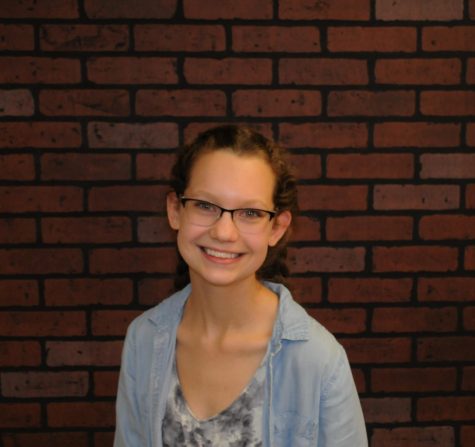 Kaitlin Schieuer, Writer, Editor, Photographer
Kaitlin is an author and editor for The Nationalist. When not cooped up in her bedroom doing homework (which accounts for most of her day), she enjoys...