Exercising during Pandemic
POSTED November 6, 2020
Everywhere people are learning and adjusting to new ways to stay active during the pandemic. 
The pandemic has changed a lot of aspects in our lives for the past 7 months, affecting our work, schools, families, moods, social interactions, health and much more, exercise being one of them and finding new ways to adjust is something we have had to learn.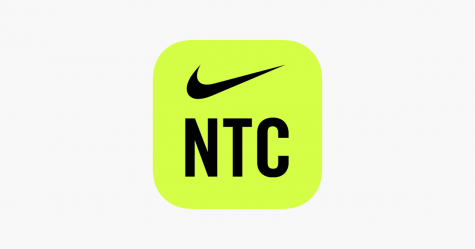 Exercising apps such as the Peloton, Mirror, and Crossrope are some apps that are costly, while the Nike Run Club and Map My Run are a couple that have no cost. These all are good sources for people who still want that social distancing and have that ability to exercise at home or outside. Exercising apps did a study and researched how many people have stopped using their apps for exercise since the start of the pandemic, and the numbers lowered tremendously. But as the first couple of weeks went by they started to see people come back and it primarily was people 65 or older and from recent studies, people 65 or older were already active before quarantine. 
As we have learned from this pandemic, the health of the older generations is in critical care and the safety is a big concern for them, but a good percentage of people all ages took this time of quarantine and used it to their advantage and best of their ability to exercise and get back in shape. They knew that if they didn't they would fall behind in their workouts, progress, and strength. Just like playing in sports, if you fall behind and don't practice for a long time, you lose a lot of what you worked on. According to the New York Post, results have shown that Americans exercised on average 25 percent more often during quarantine than before. 
For many the home-gym might just be the new way of exercising. Transitioning from the gym to home may have been difficult for some people, learning in a new environment, not having the same equipment, maybe not even having a trainer with them anymore. Our motivation skills are very important at this time and we have to adjust. 
But as time goes on, gyms are starting to open up in places, and wearing masks and social distancing may still play a major role when it comes to that. 
Americans don't necessarily like to workout. We can get distracted by many other things going on in our daily lives, such as work, school, families and others. But some and any form of daily activity is highly recommended for everyone.