"It's Accountability, not Justice"
POSTED May 5, 2021
"We're watching a trial to prove that Derek Chauvin killed George Floyd after watching a video of Derek Chauvin killing George Floyd." – Grande Capo (Twitter)
(May 25, 2020 – March 7, 2021)
It has been almost a year since the death of George Floyd. From the time of his death until now, many protests and riots for equality and accountability have taken place around the world. Not only did his death bring more awareness to justice inequality but also the disrespect that black people receive from both police officers and other people on a daily basis.
(March 8, 2021 – April 19, 2021)
Derek Chauvin, former Minnesota police officer, accused of taking George Floyd's life on May 25, 2020 has been on trial since March 29, 2021 facing second-degree murder (causing the death of a human being; without intent, while committing or attempting to commit an assault), third-degree murder (unintentionally causing a death by committing an act that is eminently dangerous to other persons while exhibiting a depraved mind, with reckless disregard for human life) and second-degree manslaughter (creating an unreasonable risk, by consciously taking the chance of causing death or great bodily harm to someone else) charges. The trial was expected to come to a closing on April 19, 2021 with a decision made soon after. For this case, Judge Peter Cahill brought in 38 witnesses to the case and 14 jury members with 2 being alternates. The jury members were instructed not to talk about the case with anyone, including other jurors during the case. They are not allowed to take any notes during the case unless the judge gives them permission, not to discriminate, be biased, or watch the news, all so the case can be determined in a reasonable way and without any sway of opinion or false evidence. 
(April 20, 2021 – Now)
President Barack Obama: "Today, a jury did the right thing. But true justice requires much more." On April 20, 2021, Derek Chauvin was found guilty for the murder of George Floyd. As many have felt relieved by the outcome, Chauvin´s actual sentence has not yet been determined. With the three charges he has received, Chauvin could be looking at a maximum of 75 years, although it is yet known if that will happen. Judge Cahill will make a decision in about 8 weeks how long Derek Chauvin´s sentence will be. Chauvin is being incarcerated at MCF Oak Park Heights. According to Newsweek.com, although Chauvin was fired from the Minneapolis Police Department, he is still eligible for his pensions. 
"It was a murder in full light of day, and it ripped the blinders off for the whole world to see," – Joe Biden (nytimes.com)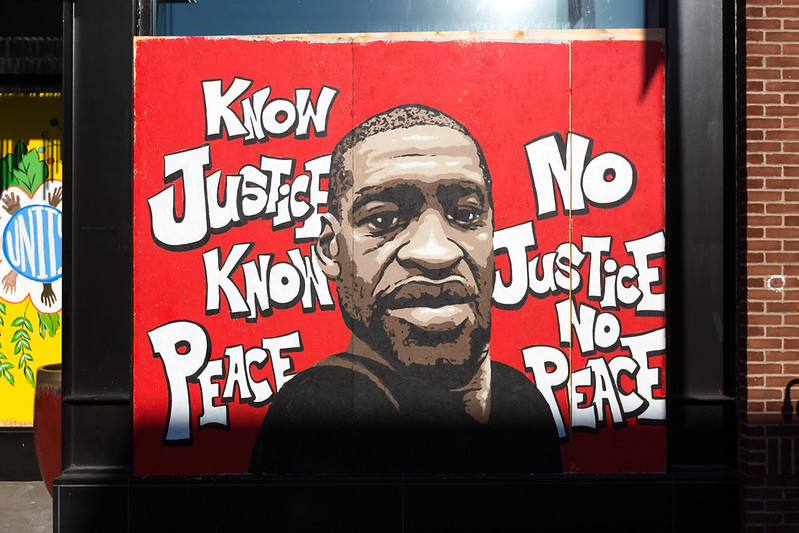 A few phrases, common sentiments, and further questions have spread across the country: "…It's accountability, not justice…"
What exactly does that mean for the black people in this world? 
Is there more work to be done, and if so what can we do?
A battle has been won but how do future battles continue to be won the right way? 
How can everyone be kept safe but still have change continue to happen in the world? 
History has had its moments that have changed the world for the better and for the worse. Today, the world has the verdict of Derek Chauvin; so how is this going to affect not only history but the future?