The Many Hardships of Haiti
POSTED December 21, 2021
In this year alone, Haiti has dealt with government, humanitarian, and environmental crises. 
The people of Haiti have endured the assassination of their president, the devastation of a 7.2 magnitude earthquake, and a humanitarian crisis due to the increasing powers of gangs and kidnapping.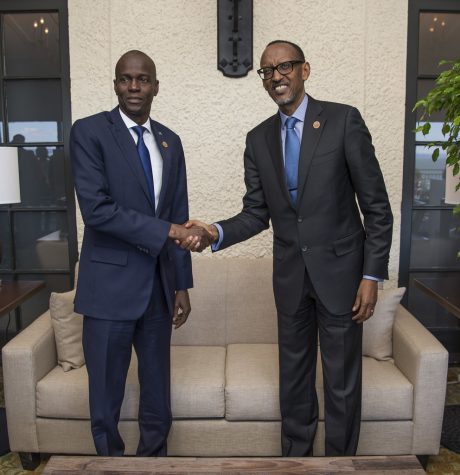 The first major crisis started with the assassination of President Jovenel Moïse. In the early morning of July 7, 2021, Jovenel Moïse and his wife Martine Moïse were seized in their private home by assailants. It was reported that he was shot around twelve times. Although Jovenel did not survive, Martine Moïse was hospitalized and has since recovered. His adult children were fortunately not present at the time of the incident. Jovenel's family, along with the country, are desperately trying to find who is responsible. There have been over 40 suspects so far but no confirmed person or group.
In response to this tragic occurrence, Claude Joseph, former prime minister, planned to become the new temporary president for the next year. Although the United Nation had recognized and accepted this change, the political houses in Haiti argued and had not completely agreed to his new position. On July 19th Claude transferred power to long-time rival, Ariel Henry. Ariel is now the current president and prime minister of Haiti, positions usually held by two people. 
Crime has been an ineludible domestic problem this year for Haiti, and it has worsened since the assassination of the president. Specifically, kidnapping and abductions have been occurring regularly, mostly in the capital of Port-au-Prince. Throughout the year gangs have been kidnapping people and ransoming them for money. The gangs are taking anyone that will give them a profit which has resulted in the streets being empty, streets that used to be flooded with vendors and buyers, and tourists are lucky to get more than ten people to walk through throughout the day. Although the max of these ransoms was a couple of thousand dollars (USD), the victims ranged from average and semi-affluent citizens to even Catholic clergy. 
On October 14, 2021, a missionary group, composed of five men, five women, seven children, and their Haitian native driver was kidnapped by the 400 Mawoso. The 400 Mawoso is considered the biggest in Haiti comprised of two thousand people. The group has demanded 17 million dollars, one million for each foreign captive, from the US and one from Canada. Their identities are unknown to us for their safety. The Ohio-based church has been devastated but has been looking positively by asking for thoughts and prayers along with their own.
However, there was still light in the situation around November 21, 2021, when two of the hostages were released. Afterward, around December 6th, 2021, three more hostages were released. Finally, on December 16th, 2021, all seventeen hostages were released. They are in great health and are soon returning to their homes. The Christian community has been rejoicing that their constant thoughts and prayers had been answered, and the Ohioan Church is thanking everyone for their prayers and the negotiation team who helped get their own back home safely.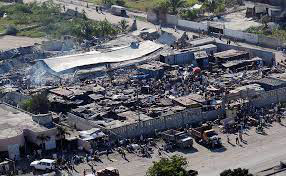 Another travesty is the earthquake on August 14, 2021. Its first, and worst strike was against Petit-Trou-de-Nippes with a 7.2 magnitude. This was its first major earthquake since 2010. According to CDEMA, there are 2,248 deaths and 12,268 injured, and 344 missing. Although the United States Agency for International Development had donated 32 million dollars, it's only a dent to the 1 billion dollars worth of damages alone. 
Haiti is just a country like any other with citizens just trying to live their lives in their homes. They are trudging through this together, but they need outside help. Global Citizen has made a list of ways you can directly help organizations already out there. You don't have to donate your whole savings account, five dollars or even just one is enough to add to the aid that the country of Haiti so desperately needs after this difficult year.
Sources:
Assassination
Kidnapping
Earthquake