Marilyn Monroe
POSTED December 21, 2022
Childhood 
Marilyn Monroe, otherwise known as Norma Jeane Baker, was born on June 1st, 1926 in Los Angeles, California. She had a rough childhood. Gladys Pearl Baker, her mother, was from the midwest and moved to California. At 15, she was married to John Newton Baker and they had two children named Robert and Berniece. John was reportedly abusive. Gladys successfully filed for divorce and sole custody in 1923, but Baker kidnapped the children, and moved with them to Kentucky. Then Marilyn Monroe was born. She spent her life in and out of foster home enduring mental, physical and sexual abuse. Her mother was frequently in and out of mental asylums and was unable to take care of Monroe. In 1937, a family friend of Gladys started to take care of Monroe for about 25$ a week. This lasted a few years until their job was transferred to the east coast and they were unable to take Monroe with them.  She was then entered back into the foster care system. Around the age of 15 she dropped out of high school. 
Young Adult 
Monroe then married Jimmy Dougherty at the age of 16 in 1942. This would take her out of the foster care system and help get her life back on track. Her husband was sent to the South Pacific on military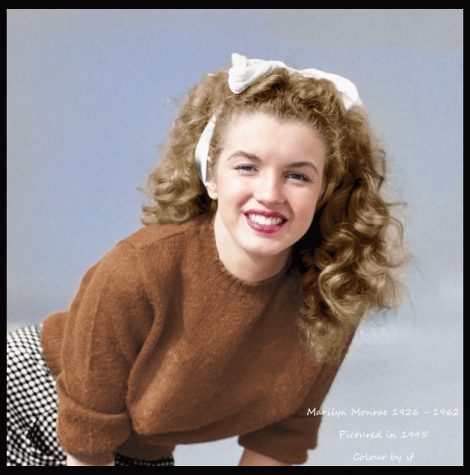 orders and she began to work in a factory in Van Nuys, California. She was then discovered by a photographer. She divorced Jimmy and signed a contract with Twentieth Fox Century in 1946 . This is when she took on the stage name "Marilyn Monroe" 
Movie/Films/Photography 
Marilyn Monroe appeared in at least 29 confirmed movies and was working on her 30th one when she overdosed and passed away. In some movies she goes uncredited so she did actually appear in more than 30 movies. It was also reported that Monroe suffered from anxiety while acting. This caused her to not show up for some sets. She was often late and absent because of illness as well. 
In 1954, she married baseball player Joe DiMaggio but ended up divorcing him less than a year later. The cause of their divorce is unknown. In 1956, she married playwright Arthur Miller and briefly retired from moviemaking; although, she did end up co starring with Laurence Oliver in The Prince and the Showgirl (1957). It was also reported that Miller made The Misfits (1961) specifically for Monroe. They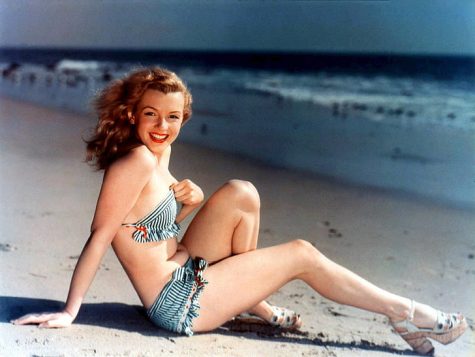 were often seen fighting on set and did end up divorcing in 1961 during the production. In 1962 Monroe started filming Something's got to Give; however, she was absent for a majority of the time due to illness. 
Movies and films she appeared in!
The Shocking Miss Pilgrim (1947)

Dangerous Years (1947)

You Were Meant for Me (1948)

Scubba Hoo! Srubba Hey! (1948)

Green Grass of Wyoming (1948) 

Ladies of the Chorus (1948) 

Love Happy (1949)

A Ticket to Tomahawk (1950)

Right Cross (1950)

The Fireball (1950)

The Asphalt Jungle (1950) 

All About Eve (1950)

Let's Make it Legal (1951)

Home Town Story (1951) 

As Young as You Feel (1951)

Love Nest (1951) 

O. Henry's Full House (1952) 

Monkey Business (1952) 

Clash by Night (1952)

We're Not Married! (1952)

Don't Bother to Knock (1952)

Nigeria (1953)

Gentlemen Prefer Blondes (1953)

How to Marry a Millionaire (1953)

River of no Return (1954)

There's no Business Like Show Business (1954)

The Seven Year Inch (1955) 

Bus Stop (1956)

The Prince and the Showgirl (1957) 

Some Like it Hot (1959)

Let's Make Love (1960)

The Misfits (1961) 
Death  
Marilyn Monroe died on Aug 5, 1962 in Los Angeles. She was only 36 years old. She was found in her home, nude on her bed face down. She had a telephone in one hand and pills to treat her depression scattered around the room. After some investigation the police concluded she died from  "self-administered overdose of sedative drugs and that the mode of death is probable suicide." It was later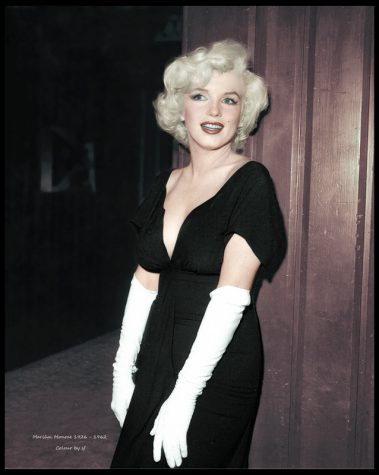 confirmed the drug "Barbiturate" was the cause; a sedative and sleep-inducing drug. 
Accomplishments and Legacy 
Marilyn Monroe grossed over 200 million dollars in all the movies she appeared in. She surpassed most entertainers in her time and made a mark on history. She even had a fan club that hosts a Marilyn Monroe memorial every August 5th at Westwood memorial park. She was so popular that their were many impersonators and copycats. One example would be Erika Smith. She had an uncanny resemblance to Marilyn. Marilyn Monroe really made a mark on pop culture history. 
Pictures 
Header: Courtesy of PickPik
Picture 1: Courtesy of Flickr
Picture 2: Courtesy of PickPik
Picture 3: Courtesy of Flickr
Sources: 
https://www.britannica.com/biography/Marilyn-Monroe
https://themarilynmonroecollection.com/marilyn-monroe-biography/
https://www.biography.com/actor/marilyn-monroe
https://www.isan.org/docs/Marylin_Monroe's%20_full_filmography.pdf
https://www.history.com/this-day-in-history/marilyn-monroe-is-found-dead