Famous People Who've Passed Away This January
POSTED February 28, 2023
Just in January 2023 alone, the world lost a lot of its beloved celebrities. Let's take a brief look at their lives.
Fred White-
Passing away on the first of January at age 67, Fred White was the drummer of the well-known band "Earth, Wind & Fire." It hasn't been announced why or how he passed.
Gangsta Boo-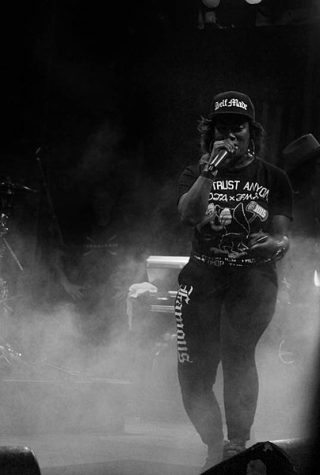 Also known as Lola Chantrelle Mitchell, Gangsta Boo was found dead on January first at 46 years old. She was known for her rapping and being an active member of the Three 6 Mafia. The cause of her death is unknown.
Earl Boen- 
Acting in over 250 films, Earl Boen passed away on January fifth at age 81. He passed away from lung cancer after being diagnosed in the fall of 2022. 
Adam Rich-
At the age of 54, Adam Rich died at his home in Los Angeles on January seventh. The cause of his death was not made known to the public. Adam is most known for his role as Nicholas Bradford on the sitcom "Eight Is Enough."
Jeff Beck-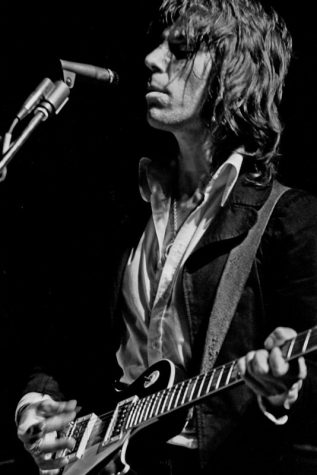 After contracting bacterial meningitis, Jeff Beck passed away on January tenth at the age of 78. He was most known for expanding blues music and popularizing the use of audio feedback and distortion. Rolling Stone named him one of the five most outstanding guitarists of all time.
Ben Masters-
Ben Masters died on January 11th at age 75. He was a great actor, starring in many soap operas, big-screen movies, and TV shows. He died from Covid-19.
Carole Cook-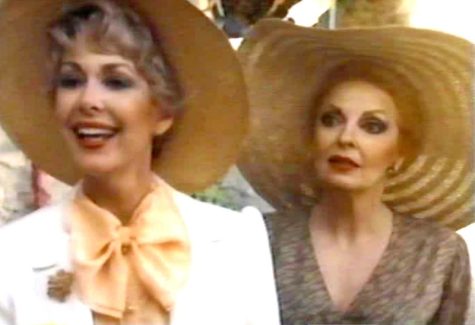 Carole Cook died of heart failure on January 11th. She passed at the age of 98, three days away from her 99th birthday. She was most known for her comedic acting and for having Lucille Ball as her mentor.
Tatjana Patitz-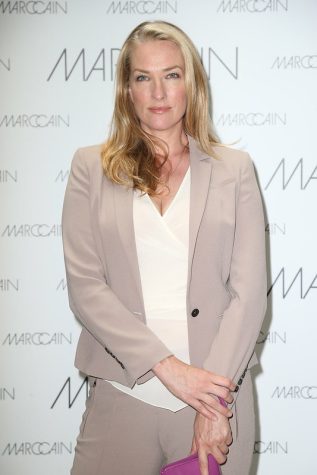 Passing away on January 11th at age 56, Tatjana Patitz was considered one of the original supermodels. She was most known for her many photoshoots with Vogue, appearing on many of their covers. She died from breast cancer.
Lisa Marie Presley-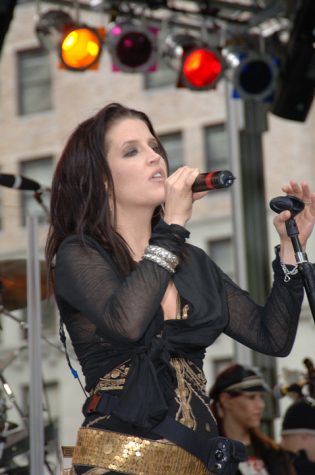 The daughter of the famous Elvis Presley, Lisa Marie Presley died on January 12th of cardiac arrest at the age of 54. Also a musician of her own, she wrote or co-wrote every song on her debut album "To Whom It May Concern" (2003), which made number 5 on the Billboard 200. 
Robbie Bachman-
Passing away on January 12th, Robbie Bachman was the drummer for the popular '70s band Bachman-Turner Overdrive. He died at the age of 69; his cause of death isn't known to the public.
Al Brown-
After serving in the army for 29 years and then acting in Hollywood since the '90s, Al Brown died on January 13th at the age of 83. He was previously diagnosed with Alzheimer's, which was the cause of his death.
C.J. Harris-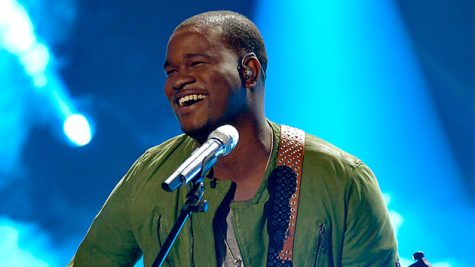 At only 31 years old, C.J. Harris died on January 13th after having a heart attack. He was most known for making it to the top six in American Idol's Season 13. 
Robbie Knievel-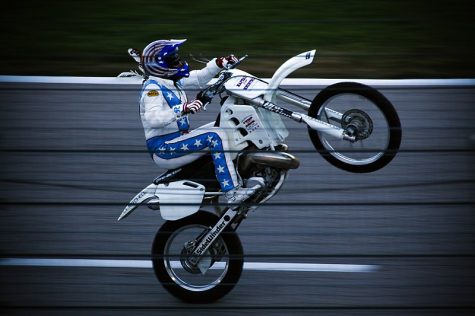 The famous stunt performer Robbie Knievel, son of Eval Knievel who was also a stunt performer, passed on January 13th at age 60 after a long battle against pancreatic cancer. He is most known for his record-breaking motorcycle jumps. He set 20 world records and completed over 100 dangerous jumps.
Yoshio Yoda-
Famous actor and businessman, Yoshio Yoda died on January 13th at the age of 88. He is most known for his role on the show McHale's Navy. It is unclear his cause of death.
Gina Lollobrigida-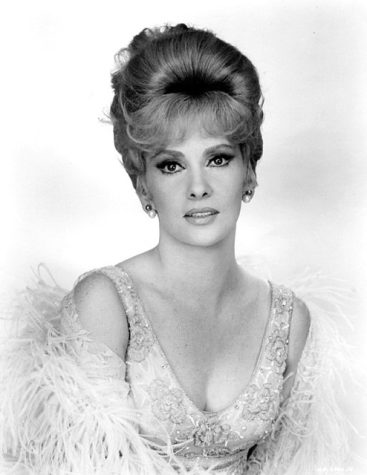 Once declared the "most beautiful woman in the world, Gina Lollobrigida died on January 15th at the age of 95. She acted in many post-war cinemas and had plans to run for Senate in Italy. The cause of her death has not yet been made known to the public.
Van Conner-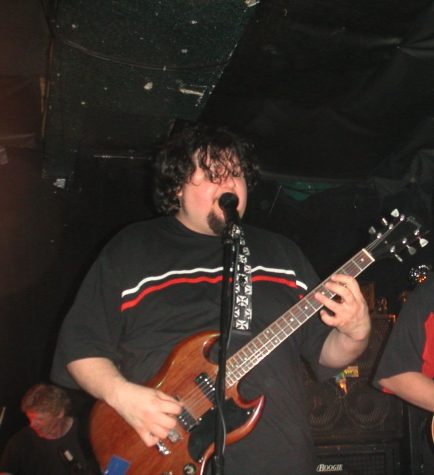 Passing from pneumonia on January 17th at age 55, Van Conner was the bassist and co-founder of the popular alternative rock band "Screaming Trees." The band played together from the mid-1980s to the early 2010s before splitting up to pursue solo careers. 
David Crosby-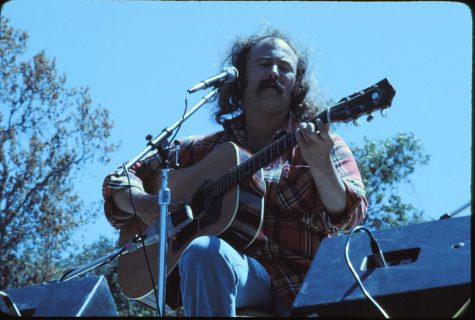 Grammy winner and legendary rocker David Crosby died on January 18th after a long illness at the age of 81. He was the co-founder of the "Byrds" and "Crosby, Stills, & Nash". He was also a two-time Rock and Roll Hall of Fame inductee for his influential rock groups.
Lance Kerwin-
Former child actor Lance Kerwin died on January 24th at age 62. He was most known for his roles in the show James at 16 and Stephen King's Salem's Lot. The cause of his death is yet to be determined.
Cindy Williams-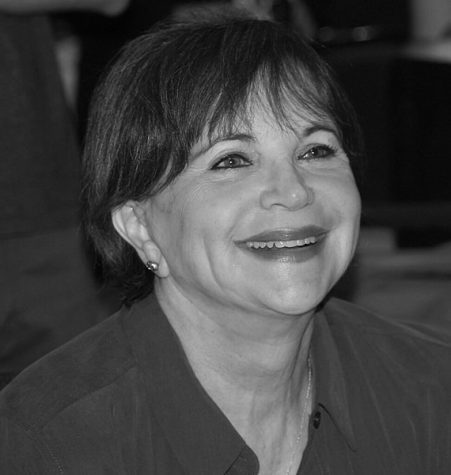 Cindy Williams passed away after a brief illness on January 25th at the age of 75. She was most known for playing the role of Shirley on the popular sitcom "Laverne & Shirley." She also appeared on many different Hollywood television shows throughout the '70s.
Sylvia Syms-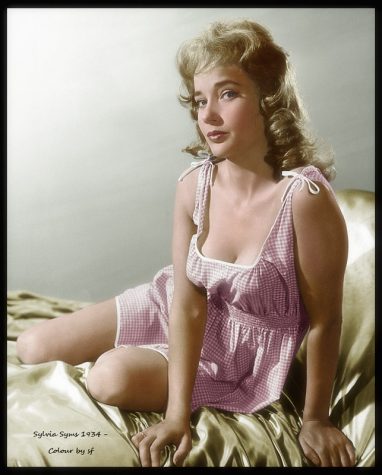 Sylvia Syms died on January 27th in a London retirement home at the age of 89. The British actress acted in many different films and shows throughout her lifetime; her most notable ones being Ice Cold in Alex and The Queen.
Lisa Loring-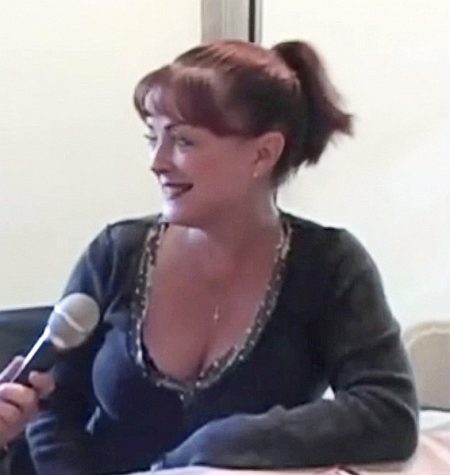 Known for her role as Wednesday Addams in the original The Addams Family, Lisa Loring died on January 28th after suffering a stroke. Her high blood pressure and smoking were the main causes of her stroke according to her agent and friends. She was only 64.
Tom Verlaine-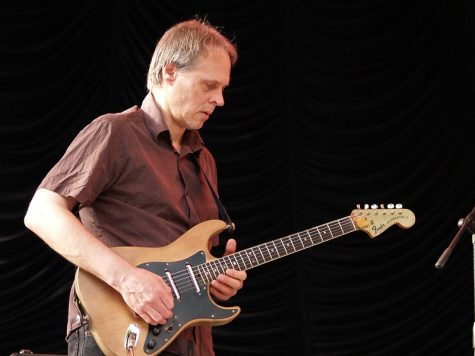 Influential guitarist Tom Verlaine died on January 28th due to an illness at the age of 73. He was most known for being the guitarist and frontman for the punk rock band "Television." The band shaped the burgeoning sound of the punk-rock scene. 
Annie Wersching-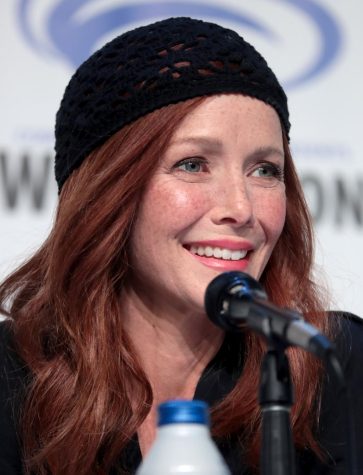 Following her battle with cancer, Annie Wersching died on January 29th at the age of 45. She was most known for acting in many movies and shows. She also voiced the character Tess in the video game The Last of Us.
Credit:
https://ew.com/celebrity/stars-we-lost-in-2023-celebrity-deaths/
https://www.usatoday.com/story/entertainment/tv/2023/01/30/cindy-williams-dead-laverne-and-shirley/11151654002/
https://www.distractify.com/p/al-brown-cause-of-death
https://www.rollingstone.com/music/music-news/david-crosby-dead-obituary-1234664235/
https://variety.com/2023/tv/news/ben-masters-dead-passions-1235486368/
https://www.cnn.com/style/article/tatjana-patitz-supermodel-death-cec/index.html#:~:text=Patitz%20died%20January%2011%20from,magazines%20beginning%20in%20the%201980s
https://www.vogue.com/article/obituary-tatjana-patitz
Photo Credit:
https://commons.wikimedia.org/wiki/File:Gangsta_Boo_performing_at_House_of_Blues.jpg
https://www.flickr.com/photos/heiner1947/4407585612
https://www.flickr.com/photos/[email protected]/9161962772
https://www.flickr.com/photos/schroederschoembs/9208517959
https://www.flickr.com/photos/rnyk/176328953
https://q102siouxcity.com/blog/american-idol-alum-cj-harris-dead-of-suspected-heart-attack/
https://commons.wikimedia.org/wiki/File:RobbieKnievelTexasMotorSpeedway.jpg
https://www.flickr.com/photos/[email protected]/6350327247
https://commons.wikimedia.org/wiki/File:Van_Conner.JPG
https://www.flickr.com/photos/dgans/5313993604
https://commons.wikimedia.org/wiki/File:Cindy_Williams_2017.jpg
https://www.flickr.com/photos/colorizedimages/45916977955
https://commons.wikimedia.org/wiki/File:Lisa_Loring_interviewed.jpg
https://www.flickr.com/photos/worldwideviral/561805281
https://commons.wikimedia.org/wiki/File:Annie_Wersching_by_Gage_Skidmore.jpg
Featured Image: