Florida esports team raises money to "smash" cancer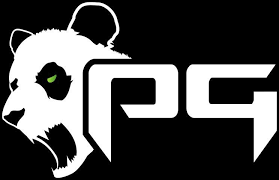 Chris Kampa, Writer
POSTED October 17, 2018
Gaming does a lot of things for people; it builds friendships and relieves stress, but, for others, it's their full-time job. On September 30, for example, video games were used to raise fifteen thousand dollars in cancer research.
Panda Global Gaming is an esport team run by several people–one of the most notable being Jacob Rabon, known on YouTube as Alpharad. He creates videos for video games like Super Mario Odyssey, Splatoon and, most notably, Super Smash Bros.
On September 30, Panda Global hosted a 24-hour charity stream on Twitch, an online streaming service, to raise money and "smash" cancer. The stream consisted of professional Smash Bros. players such as ESam, Alpharad, Cosmos, Plup and MVD, who took turns hosting and taking donations throughout the 24-hour period.
The stream was in honor of Chris Taylor, a Smash Bros. player from Ontario, Canada who passed away on September 25, 2018. He had a rare cancer known as Osteosarcoma. Prior to his passing, he had a wish to play the new Smash Bros Ultimate game, but was worried he wouldn't live to get to play it. "For someone stopping treatment in July, December is a long ways away for someone already bedridden" said Chris in an interview.
After the tweet went out, it had received 3,300 retweets and over 9,000 likes,spreading across the internet until Chris achieved his 'ultimate' dream. On September 21, Chris sent out this tweet: "WE DID IT GUYS! Today two Nintendo reps came down with the E3 demo of Smash Ultimate and I got to play it for 3 hours with a local friend, my brother and my mom."
Chris Taylor then passed away four days later succumbing to his illness. On Reddit,Chris' brother Zach said in a post announcing Chris's passing, "I hope Chris' memory lives on through all of us when we game."
Five days after Chris's passing, Panda Global hosted the 24 hour stream. "We raised 10k in donations and since donations reached the 5k goal set by Alpharad, Alpharad is adding an additional 5k to the total making for 15k in total" explained Panda Global. When asked if they'd do another stream like this to raise money for cancer Panda Global responded, "Dunno! It went really well so maybe in the future again we can try to Smash Cancer."  
Panda Global also said they'd donate the fifteen thousand dollars to the Zach Sobiech Osteosarcoma Fund. All of this goes to show that gamers can come together to create powerful bonds and accomplish amazing things.