Case of mistaken identity results in teen death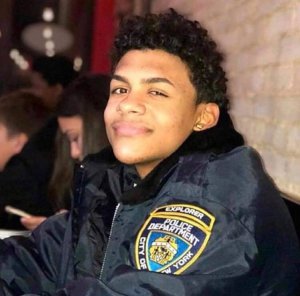 Nyaley Hernandez, Writer
POSTED October 30, 2018
Hang on for a minute...we're trying to find some more stories you might like.
Lesandro "Junior" Guzman-Feliz was a 15 year old from the Bronx of New York. Junior was a good student in school and was in the NYPD Explorers youth program, where he wanted to become a detective.Unfortunately, his passion and work didn't stop him from being brutally stabbed by the Trinitario gang, in June of 2018
On June 20, 2018, Guzman-Feliz was arriving at a bodega to give a friend — Stephanie Astacio — five dollars. The video surveillance given to the police shows Guzman-Feliz being chased and dragged out of the bodega by the gang that was repeatedly slashing and stabbing him with knives and a machete. Junior then ran to the St. Barnabas Hospital, where, due to the harsh wound on his neck, he died sitting outside of the building.
Authorities say that they have captured the 14th suspect in Guzman-Feliz's murder. A 20 year old turned himself in on Sunday, September 16. Police are saying all men that have been captured as suspects are a part of the Trinitario gang and are also believed to be part of a recent stabbing of a 14 year old.