Justice For All
The 26 year-old Breonna Taylor was shot and killed in her own home on March 13, 2020 by Louisville Police Officers.  Since then there have been protests, riots, and investigations into what exactly happened.
The spark of the story begins with not only Breonna Taylor but with her boyfriend as well. While they were just hanging out in her apartment, police barged into her house with a no knock warrant. Breonna's boyfriend thought it was a home invasion so he took out a registered gun to protect them, but instead the cops had shot Breonna. 
After further investigation on Breonna's death it was claimed that the cop had no charges against him. Everyone online got very angry, especially when the officer's body cam was released.  The Court took a closer look at the body cam and realised that he made endangerment towards the neighbors.  There were riots, protests, fires, smashed windows, and many more things that have happened not from only Breonna's death but from George Floyd's death as well.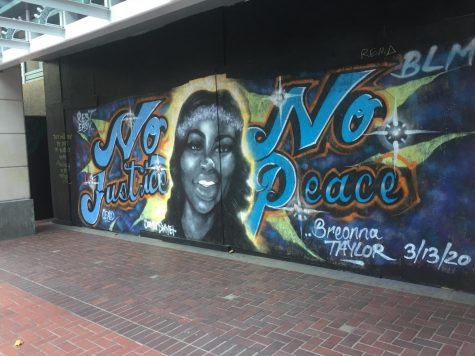 When the protests and riots started, 104 people got hit by drivers, 96 by the civilians and 8 by law enforcement.  The police had to arrest about 25 people each day for curfew violation or vandalism around town. 
As expressed by protesters "We're all in this together". They want for white and black people to have the same privileges. They started riots and protests to get their freedom. Many white people have helped try to achieve freedom for all because nobody should get treated a different way because of the color of your skin and nobody should have to say "I can't breath."