A Season for Giving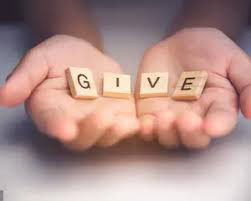 The Holidays are normally a very cheerful time for a lot of families, but  for others it is a great time of need. These charities help others have just a little bit better time while they are going through whatever they may be going through.
Toys for Tots– This charity is more holiday centered with a main purpose of gathering toys for young kids who are less fortunate. This program was started in 1947 and has been delivering every holiday season since, and in total, Toys for Tots has distributed 584 million toys to this date. Some ways to donate to this program are to donate toys at local drop locations or mail in secured toys, You can donate your extra vehicle for service to marines to bring the toys to children, or you can donate money for workers to go and buy the gifts. All of these ways are very simple and don't bring much cost to you.
Be an Elf– for this charity you should donate your time by writing back to all those little innocent kids who wrote a letter to Santa. Writing back gives them hope and excitement for the holidays. In this program you adopt a letter that is only asking for simple things, you will write back and provide one simple thing they ask for in that letter.
The Holiday Project– You can donate your time to be a part of this charity, by visiting a nursing home and hanging out with some of the old folks that don't have families to spend with  during the holidays. Even if they have families most elderly residents can't leave the home due to Covid-19 and their risk of getting it. Give a little bit of your time to someone who is probably feeling lonely during these times.
http://www.wernererhardfoundation.org/holiday.html
Other charities that could use your help right now.
Make a Wish-The Make a Wish Foundation is a very popular charity and is normally the first thing many think of when they think of charity. This charity is all about making wishes come true for children with critical illnesses. It is fairly easy to donate to this one, you can either donate your time or talent, treasure, or you can really make a childs day by completely funding their wish.
Humane Society–Money is their number one need, but there's so many other ways to donate. You can volunteer your time, as little or as much as you want. You could also donate supplies. Blankets, food bowls, toys and collars are always in short supply.
https://www.sfhumanesociety.com/
Locks of Love– Donating your hair to kids with alopecia areata, hair must be at least 10 inches long to donate, must be tied in a ponytail or braid before cutting.  Their mission is to regain confidence, a sense of self,  and normalcy to disadvantaged kids free of charge.