Boe Forum Perspectives: Shondey's Thoughts
Hang on for a minute...we're trying to find some more stories you might like.
     Condoleezza Rice, an inspirational black woman who has held some high-power governmental positions and continues to serve as a public servant, gave us the honor to host an event with her as our guest in Sioux Falls. My personal perspective was limited because I had to leave early, but what I did experience was influential. During the student press conference, the questions asked led to well thought-out answers which also included a bit of background information of herself and her life stories. One thing she emphasized throughout her answers, was her desire to be a great leader and how she worked her way up.
     Growing up as a black woman in segregated Birmingham, Alabama, her father made it known that there are three maxims in life for her: "You have to be twice as good, there are no victims and if someone doesn't want to sit by you because you're black, that's fine as long as they move." Out of those three maxims "there are no victims" stood out to me the most. She explains how that is true by talking about racism: if someone is racist to you, that is their problem not yours and you control how you feel about it. Later in the conference, an individual asked advice for running for president. "Make yourself happy and content about the journey to get there," Rice explained, "and try to be humble about what it means to be a public servant." She highlighted the fact that going for these positions is not only doing it for the people, but also doing it for yourself and enjoying the path you go down.
     She also adds another note about mentors and role models and explains how they do not have to look like you for you to look up to them but to find a mentor who will endorse you and your ideas. Rice's field is dominated by older white men so finding a mentor who looked like her was near impossible. This was another view of hers I found intriguing. Personally, growing up in a white dominated state, it is hard for me to find someone, a mentor or role model, that is just like me: half Vietnamese and half Native American. Condoleezza Rice inspired me to broaden my perspectives, find meaningful people and ideas to follow and overall be humble.
About the Writer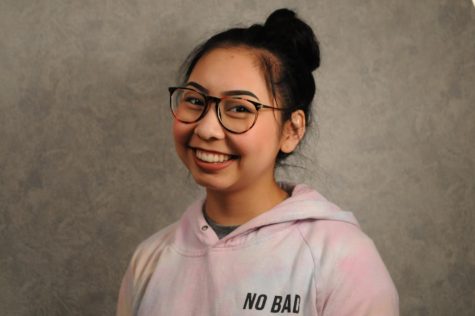 Shondey Nguyen, Web Editor
Shondey works as a design editor and web editor/designer for The Nationalist! She spends a lot of her time working at a local Burger King as a manager,...