Three Blind Mice … See How They Run
Hang on for a minute...we're trying to find some more stories you might like.
     On the second performance of the Roosevelt Theatre's production, "The Mousetrap", I decided to experience the beauty of high school theatre. The combined effort of students created a magnificent show; the lighting, the sound effects, the makeup and the performers worked together for a well-crafted and entertaining experience
     To begin the performance, the eerie atmosphere and spine-tingling effects had me—as well as my hard-to-please sister—on the edge of our seats. Agatha Christie sent the audience back to Mid-20th century England, the time period and location set for this dramatic masterpiece. This is all thanks to head costumer Brittany Lewis, stage manager Sophie Seaton and the wonderful techies.
     It was clear that each cast member was chosen perfectly. In order of appearance, Jayci Holsing, Bainbridge Peterson, Matthew Griesgraber, Marlayna Goff, Thomas Leffring, Bryce VanDenHoek, Damien Gann, and Alex Cook absolutely nailed it with their solid accents, unbreakable character and mesmerizing acting!
     Another special thanks to Randy Hanzen, Steve Hirsch, Elena Luke, Shaylah Motley and John Kirkvold for putting the whole sha-bang together, clearly no small feat due to the large cast and set.
     The plot of "The Mousetrap" was thrilling from beginning to end. It started with main characters Mr. and Mrs. Ralston beginning to rent out their home. As their strange guests arrive, the house is consumed by a snow storm. Eventually, tensions peak when Detective Trotter shows up to investigate possible connections with a recent murder in London. One by one, the household members are mysteriously killed, and the auditorium hummed with predictions of the culprit.
     I won't reveal the ending; however, if you missed out on this performance, you can make sure to attend "The Addams Family: The Musical" in May!
About the Writer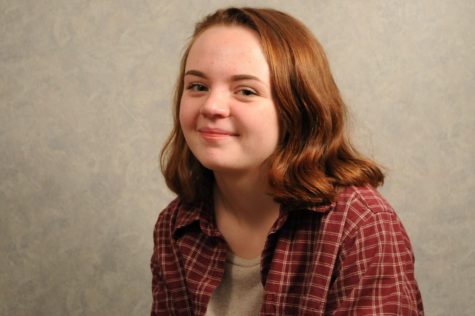 Jadyn Ford, Digital Media Editor
Jadyn works as a writer, design editor, and a digital media editor for The Nationalist! She spends most of her time working as a barista at Scooter's...